Georgia Chamber honored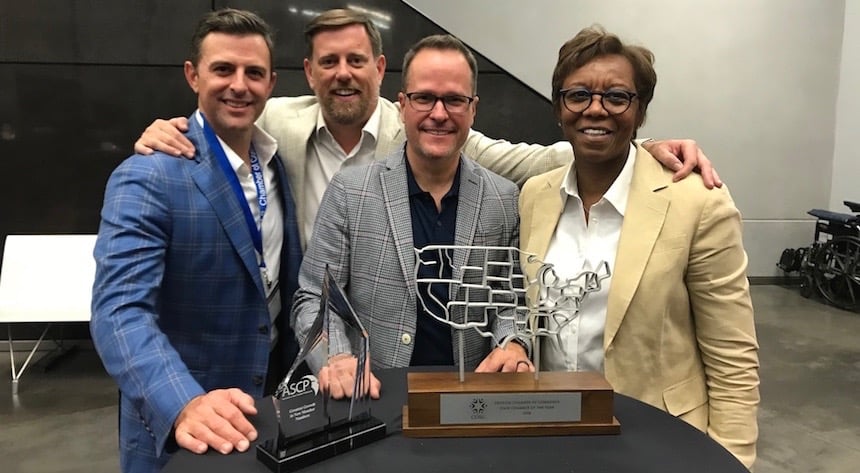 Congratulations to the Georgia Chamber of Commerce for being named the 2018 State Chamber of the Year by the Council of State Chambers (COSC). The honor recognizes the chamber's exceptional leadership and success in the past year, including its 8 for 18 initiative, a nonpartisan resource that informs elected officials, candidates for political office and voters about policies and recommendations that are important to Georgia's economic future.
Last year, the Association of Chamber of Commerce Executives (ACCE) also chose the Georgia Chamber as its State Chamber of the Year. Both awards are the result of the organization's work on behalf of more than 500 industry sectors to retain, grow and create jobs, and make Georgia a better state for business.
Chamber representatives pictured with the COSC award, from left: John Cushnie, executive vice president; David Raynor, senior VP public affairs; Chris Clark, president & CEO; and Stephanie Martin, CFO.
Photo provided by the Georgia Chamber of Commerce.
Do you follow us? Find us on Facebook, Twitter and Instagram.