Baby chicks are hatching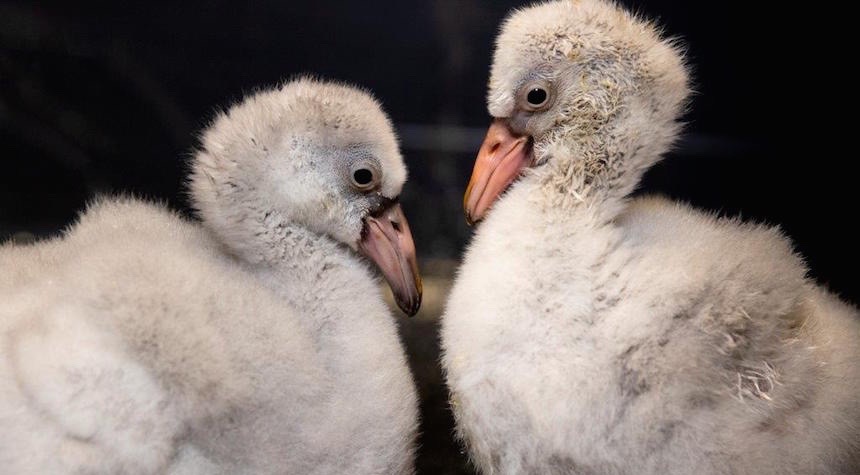 Zoo Atlanta's Chilean flamingo breeding program is one of North America's most successful and chicks are now hatching from another productive nesting season. Hatchlings are being nurtured behind the scenes, while eggs have been sent to other zoos to contribute to their populations' viability.
The adult flock of about 69 flamingos is the first group of animals zoo visitors encounter. Zoo Atlanta's success with the birds since the late 1980s has been the result of the large flock size, the suitability of the birds' habitat and the team's experience in creating an appropriate nesting environment.
The International Union for Conservation of Nature classifies Chilean flamingos as near-threatened. In addition to its ongoing breeding program, Zoo Atlanta supports projects in Bolivia and in Argentina that help scientists better understand the birds' movements and contribute to habitat conservation.
Photos provided by Zoo Atlanta.
Do you follow us? Find us on Facebook, Twitter and Instagram.