New wheels for kids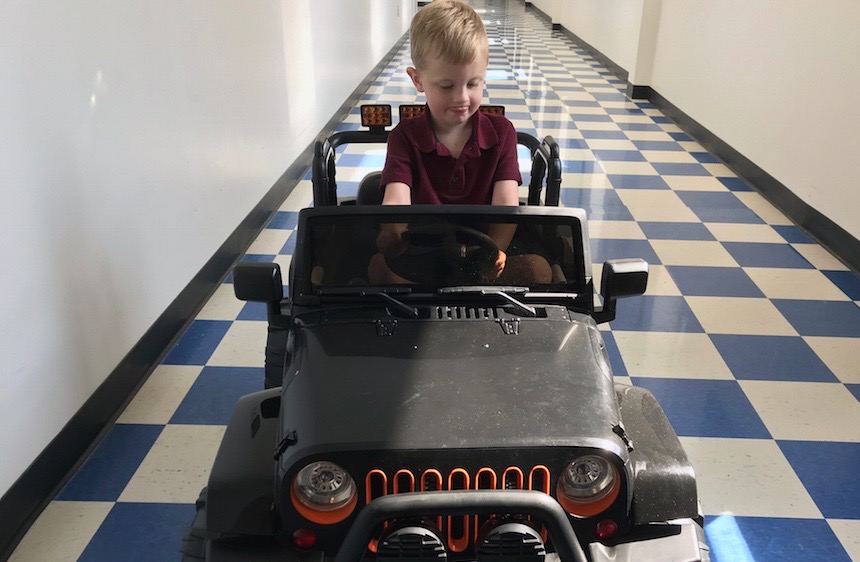 At Navicent Health's Beverly Knight Olson Children's Hospital in Macon, young patients have a new way to navigate the halls. Kid-sized, remote-controlled autos – operated by staff who accompany the children – will simulate the driving experience and hopefully help reduce fears as the kids go to and from procedures and diagnostic testing. A Jeep Wrangler is the first of what will be a full fleet of vehicles funded by an anonymous donor.
The high-tech transportation replaces wagons that were used previously. Navicent's Digital Innovation Group came up with the solution in their ongoing quest to use technology to improve the patient experience.
To learn more about innovations at Navicent Health, check out "Collaboration and Compassion" in our latest issue.
Photo: Patient Landon Holland of Barnesville, Ga., was the first to test drive the hospital's new remote-controlled vehicle.
Photo provided by Navicent Health.
Do you follow us? Find us on Facebook, Twitter and Instagram.