Dragon Boats headed for Lake Lanier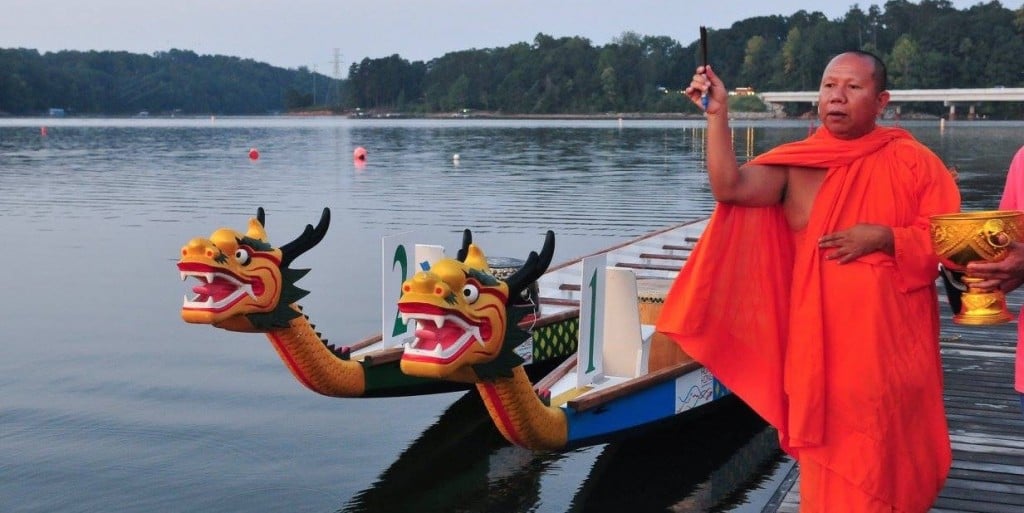 This week, Hall County is hosting the 2018 International Canoe Federation's Dragon Boat Championship on Lake Lanier. It's the first time the event has been held in the Americas and there will be plenty of festivities. Four days of competition kick off Wednesday, Sept. 12, with the opening ceremony featuring an Elton John tribute at Lake Lanier Olympic Park. There will be a parade of athletes from more than 13 participating nations, Pan-Asian dances and other entertainment.
The main event, the Dragon Boat Championship race, will be fast and exciting, with crews of 10 or 20 paddling to a drumbeat. The U.S. team is comprised of about 160 athletes competing against teams from Armenia, Canada, the Czech Republic, France, Germany, Hungary, Italy, Japan, the Philippines, Russia, Switzerland and Ukraine.
Dragon Boat racing has Chinese origins dating back more than 2,000 years when villagers rowed competitively to honor the dragon, the traditional symbol of water. World championships have previously been held in Italy, Hungary, Poland and Russia.
Come out and cheer on the U.S. team as you show the visitors what Southern hospitality is all about. Learn more about the festival and find a schedule of events here.
Photos provided by the Hong Kong Atlanta Dragon Boat Festival.
Do you follow us? Find us on Facebook, Twitter and Instagram.