Keeping the tourists coming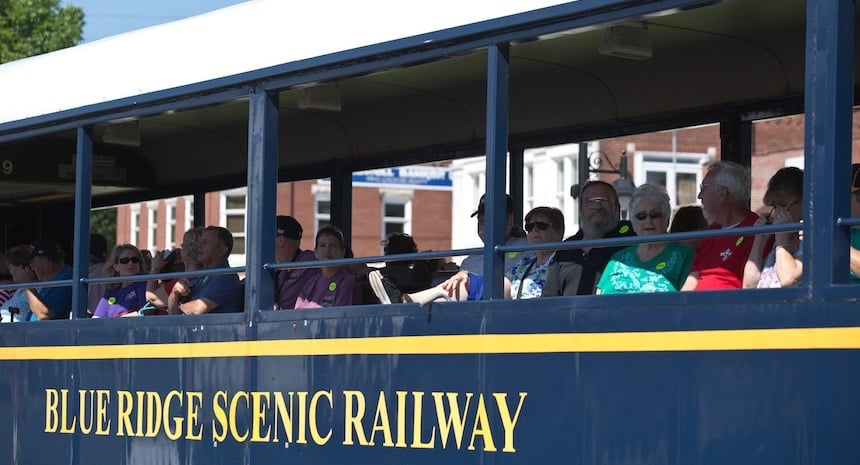 The Georgia Department of Economic Development (GDEcD) and the Georgia Association of Convention and Visitors Bureaus (CVBs) recently honored the state's top tourism professionals for their work to ensure the industry remains successful. Their contributions have helped Georgia tourism generate a record $63.1 billion in economic impact and employ more than 460,000 residents.
Recognized at the 2018 Georgia Governor's Tourism Conference were:
Photo of tourists aboard Fannin County's Blue Ridge Scenic Railway provided by GDEcD.
Do you follow us? Find us on Facebook, Twitter and Instagram.