Georgia's winning rocketeers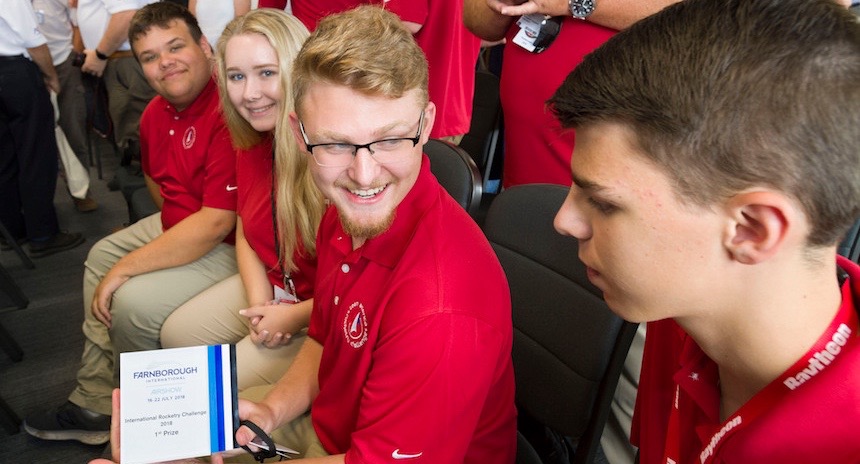 Four Canton high school students represented the U.S. at the International Rocketry Challenge (IRC) in Paris last month and came home with first place. The Creekview High School rocketeers competed against teams from France, Japan and the UK to become the fourth consecutive U.S. team to win gold at the Farnborough International Airshow.
According to team captain Brayden Dodge, the team worked for four years every Friday after school to perfect the winning rocket, which was required to launch a hen's egg to 800 feet in the air and return it unbroken within 41 to 43 seconds. Along with a successful launch, team members had to deliver a presentation explaining the rocket design to a panel of aerospace experts. They placed first in both components of the competition.
Pictured from left, the winning team, Aiden McChesney, Kennedy Hugo, Brayden Dodge and Warren Teachworth.
Photo provided by IRC sponsor Raytheon Co.
Do you follow us? Find us on Facebook, Twitter and Instagram.