From the Publisher: Affordable Homes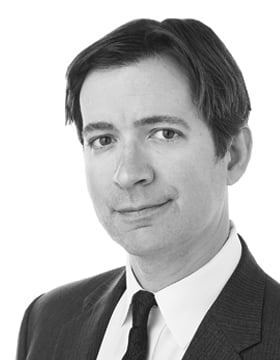 I'm encouraged to hear that Atlanta Mayor Keisha Lance Bottoms (see our Q&A with her on page 16) has prioritized affordable housing at a time when the city has lots of transportation investment opportunities on the horizon and a shortage of about 340,000 affordable housing units in the five core metro counties.
Whether in Alpharetta or Augusta, the vogue for living closer to city centers is pricing out the working class, elderly, young families and infirm, some of whom have lived in the same communities for generations.
Dislocation and gentrification have been problems for years, and people generally hate the idea of a hand out.
However, housing and transportation are no longer safety-net issues. I'm talking about retirees looking to downsize, and their only options for a condo are in the half-million-dollar range. Middle-age folks planning to sell their homes and retire on the equity are now forced out of the area. First-time homebuyers can't afford to live near good schools. Working and service people can't afford to live near their jobs, and, stuck in traffic, are deprived of critical time to raise their kids.
Fortunately there is hope and even opportunity in some of the solutions presented by the Urban Land Institute (ULI) Atlanta at a recent Atlanta Regional Housing Forum. The ULI recommends the city encourage public employee pension funds to invest in affordable housing for the membership; provide public land for affordable housing; limit residential project bond for title refinancing to affordable housing; create a 10-year tax abatement on rehabbed units that agree to maintain affordability; offer low-cost rehab financing for affordable housing; offer discounted transit passes for residents of affordable housing; target Tax Allocation District (TAD) funds for affordability; and initiate a capital program for small developers who create or rehab affordable units.
The city could provide a density bonus for redeveloping low-density projects that maintain affordability. It could employ the Urban Enterprise Zone (UEZ) program to provide tax abatements for new affordable rental projects, and importantly, secure Fulton County's participation in UEZ, as countywide and even region-wide program implementation is essential to prevent developers leapfrogging to areas less stringent about affordability. It could use the Special Public Interest (SPI) Overlay, a walkability ordinance, to allow mixed-use housing in commercial corridors; create a housing trust with industry, foundation and philanthropic support; and hire an "affordable housing czar."
The city could also allow smaller lots and duplex or fourplex designs; lower development costs by reforming regulatory and land use policies; create a land bank authority; provide first-time affordable home buyers with a 10-year homesteader tax abatement; offer low-cost rehab assistance if buyers maintain ownership for five years; increase the homestead exemption for seniors; offer more down-payment assistance for first-time affordable buyers; and encourage lower development costs through cost-conscious design and land use.
The end result could create 10,000 affordable units in the region annually through 2028, or 100,000 total, about a fourth of what will be needed.
However, a 2014 report by global management consultants McKinsey & Company states that the cost of creating affordable housing could be reduced by 20 percent to 50 percent through four steps, some of which are included in the ULI report: unlocking land supply (city-owned or privately owned land acquired through incentives); reducing construction costs through value engineering (standardizing design), industrial approaches and more efficient procuring and processing; improving operations and maintenance (20 percent to 30 percent of housing costs) through registering and licensing qualified suppliers and consolidated purchasing; and financing reforms such as contractual savings programs to help buyers with down payments, providing capital for low-interest mortgages and guaranteeing buyers/tenants.
The report suggests a ladder approach to creating minimum affordability standards, as too much too soon can actually discourage construction. But it also notes opportunity – to build the homes needed in all global cities by 2025 could cost $2.3 trillion, or 10 percent of the global residential real estate construction industry.
The level of affordable housing construction we actually need – not unlike investments in transportation and renewable energy – could actually be a boon to the state, while ignoring the issue will only grow the disconnect between our solid economy and our less affluent workforce. These solutions could work for any community, and the time for action is now.