From the Publisher: Targeted Impact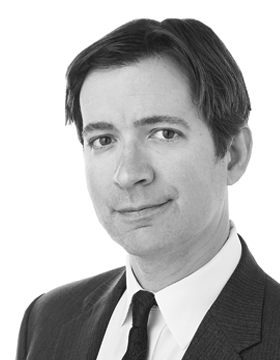 A healthy philanthropic community reflects a healthy business community, and Georgia is a true example. In our vast network of private and public foundations and nonprofits, the Community Foundation for Greater Atlanta, which topped $1.1 billion in assets in 2017 and distributed nearly $250 million in gifts, grants and support, is easily one of the state's largest.
Through an elaborate system focused on five impact areas – education, community development, arts, nonprofit effectiveness and well-being – Community Foundation connects donors to more than 3,100 nonprofits, 70 percent of which are based in the 23-county Metro Atlanta region. Eighty-six percent of the grants are made through donor-advised funds, which enable donors to tailor their contributions to specific causes.
Community Foundation supports existing nonprofits and activates new ones. For example, as part of a broader effort to restore the Westside Atlanta neighborhood (see more in our Mercedes-Benz Stadium feature on page 18), it stepped in last year with a grant to merge two independent organizations that helped move individuals out of poverty by providing soft- and hard-skills training and connecting people to employment and other services. Now called The Center for Working Families Inc., the new entity serves a broader footprint thanks to the grant.
In another case, Community Foundation assembled donors seeking to address income inequality and created the Spark Opportunity Giving Circle. Last year the new group made $157,500 in collaborative grants to nonprofits serving Thomasville Heights in southeast Atlanta. One grant was to Purpose Built Schools, which worked with Thomasville Heights Elementary to help increase parent-teacher conference involvement from 10 participants in 2016 to 75 in May 2017.
The Community Foundation is capable of acting quickly, raising $7,000 for MARTA and gas cards, childcare and other services when I-85 collapsed, stranding Atlanta commuters. They can be creative, raising $109,000 for Special Olympics Georgia through the DragonCon Fund at the popular Atlanta fantasy convention.
Community Foundation helped MailChimp create its own MailChimp Community College to teach its employees about giving and serving and helped the Windham Brannon accounting firm forge ties with the Philanthropic Advisor Leadership Institute (PALI). PALI is a Community Foundation collaboration with the Jewish Federation of Greater Atlanta and United Way that educates professionals about incorporating charitable planning into their practices.
Learn4Life, which I wrote about last September, was formed when the Community Foundation teamed up with United Way, the Metro Atlanta Chamber and the Atlanta Regional Commission to improve public education in the region. In just one year, it has created the ATL ACCESS Map, which models supply, demand and gaps related to childcare in a region that has grown by about 40,000 K-12 students in the last five years.
Third-grade reading became a major target of Learn4Life, as studies have shown that students not proficient at this age are four times more likely to drop out later. The reason they can't read is often because they can't see the board and don't know they need glasses.
Learn4Life identified vision screening as a tool to improve achievement. Partnering with eight school districts and dozens of business, higher ed and community leaders, the result is Vision To Learn, a mobile vision lab that provides free screenings on site. In the first year 6,816 students were screened, 1,900 failed and 400 free eyeglasses were delivered.
Other Learn4Life efforts to bolster literacy include Reach Out and Read, through which doctors give books to children during their pediatric visits, using them as developmental assessment tools to provide feedback and ongoing discussion about reading to the family. Children receive an average of 10 new books by the time they begin kindergarten.
As we enter a new age of big data, philanthropy is poised to make a more targeted impact with these sorts of boots-on-the-ground initiatives. Community Foundation has partnered with Neighborhood Nexus, a data aggregation service, to create an online dashboard with established metrics of improvements and data points such as transportation access, civic activity, food security, changing demographics and high school graduation rates.
Led by its longtime president, Alicia Philipp, Community Foundation proves the indispensability of philanthropy to the success of the community it serves. Her ability to grow the foundation to keep up with Metro Atlanta has been remarkable.