Georgia students win big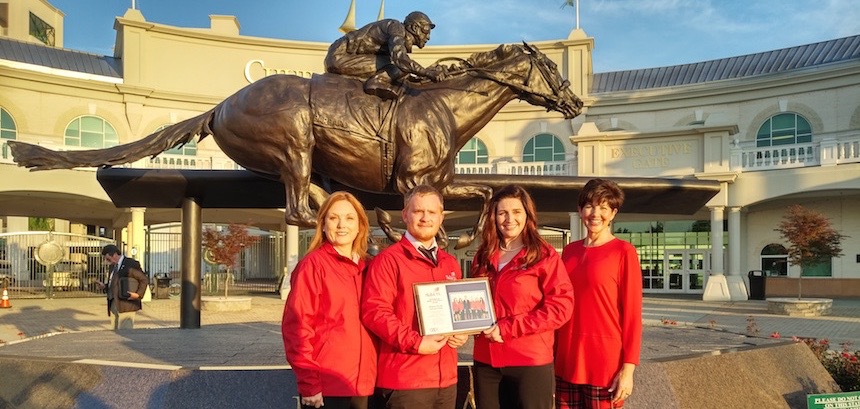 At the recent SkillsUSA national competition in Louisville, Ky., students from Georgia's technical colleges and middle and high schools raked in a total of 71 medals, the second highest number in the nation. SkillsUSA is a career and technical student organization whose members are enrolled in trade and technical training programs. The national competition follows local, regional and state contests where students compete in hands-on skills, such as electronics, auto repair, medical assisting, precision machining and others, as well as leadership categories like community service. More than 6,300 students competed in the national championships.
Matt Arthur, commissioner of the Technical College System of Georgia (TCSG) said in a press release, "The fact that Georgia's students placed second nationwide is a testament to the quality of talent Georgia is developing for the workforce.
Featured photo: From left, at Churchill Downs, SkillsUSA Advisor and Wiregrass Georgia Technical College Campus Life Coordinator Kelley Wetherington, students Morgan Davis and Amber Brown, and WGTC President Tina K. Anderson. Photo courtesy of TCSG.
Do you follow us? Find us on Facebook, Twitter and Instagram.