Georgia is Camera Ready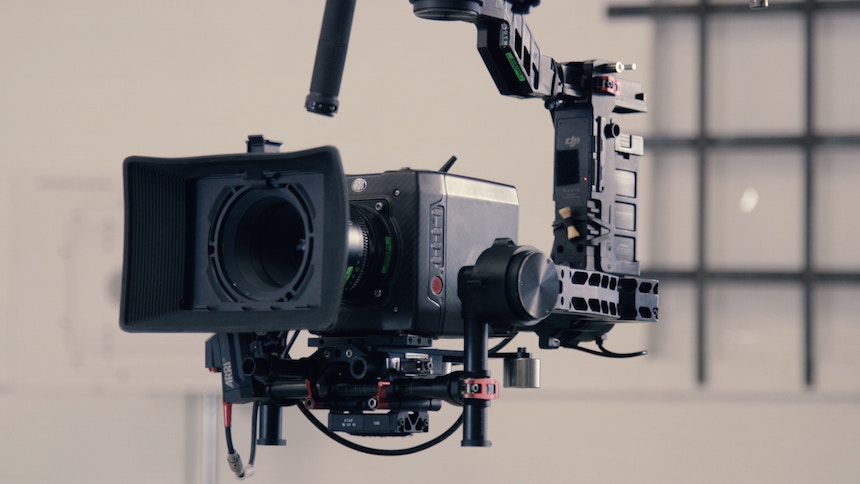 When you think Southern hospitality, your thoughts might not immediately go to welcoming business, but the hospitality that Southerners have extended to individuals for decades translates into inviting businesses to the state, too. And nowhere has that welcoming spirit had a greater impact – $9.5 billion in 2017 – than in the film industry.
The Georgia Department of Economic Development's film and TV office and its Camera Ready program lead the welcome wagon that rolls out for filmmakers. Camera Ready is a program that allows all 159 counties to market unique venues and locations that could make movies, music videos, television shows and even commercials look just right.
More than just marketing, the program also offers the contact person in each county – the Camera Ready liaison – training and resources to ensure they're able to welcome location scouts, producers and directors into their areas with the sites and information they need.
Liaison's aren't just thrown into the deep end of the Camera Ready pool. Training is essential, so that they can most readily share the best of their community with location scouts.
"We regularly train them," says Craig Dominey, the state film office's senior location specialist and program manager. "We have online resources. And we walk them through how to work with the program. We also have regular meetings, regional meetings with the liaisons, and bring in industry experts to talk with them about best practices."
Leah Poole, CEO of the Liberty County Chamber and CVB and the county's liaison, agrees that training is essential, but also touts the benefits of the program's website – both to liaisons and to location scouts.
"The website that they have is really good, and they do a really good job of maintaining it, which is important to us," Poole says. "They have a system called Reel Scout that the state pays for on our behalf. We get to upload all of our photos there and then location scouts and managers can look through there for specific [locations]."
Another benefit that extends to the whole community is the Reel Crew database for potential crewmembers and local businesses that cater to the film industry.
"They have what's called Reel Crew, so that if a crew member in a local area, or any area, wants to list themselves as a crew member who has actual experience on set, they can … list their experience, put their resume and any references they have," says Molly Mercer, film project manager in the Cherokee Office of Economic Development. "They [also] have what's called support services there. That is where if you have a local business and you would like to let them know that you have a pizzeria and you can cater to them for their shoot that day, you list your service there, or if you have golf carts, anything that you think would be a great service for the film industry. The production companies that come into Georgia are very aware of this listing."
Scouts and liaisons alike agree that Camera Ready works – and the list of movies and TV productions that have filmed in the state in the last couple of years are testament to its success, including films like Hidden Figures (Cherokee County) and Guardians of the Galaxy, Vol. 2 (Bartow County – and other locations); and television shows Manhunt: Unabomber (Bartow County – and more), American Grit (Liberty County) and Stranger Things (Metro Atlanta).
Curious about what's been filmed in your neck of the woods? Check out this comprehensive list of films and TV shows that have filmed in the Peach State.
Learn more about the Camera Ready program and what it has meant to the state in this month's Georgia Trend feature "Hooray for Y'allywood."
Photo by ShareGrid on Unsplash
Do you follow us? Find us on Facebook, Twitter and Instagram.