Innovative Cyber Center opens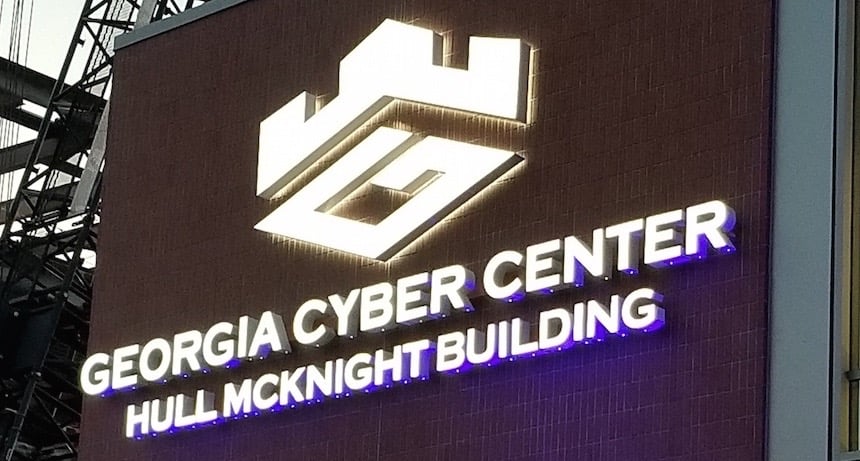 This week, the Georgia Cyber Center's Hull McKnight Building officially opened in Augusta with a ceremony that included remarks by Gov. Nathan Deal, Augusta Mayor Hardie Davis Jr. and other government and private-sector dignitaries. The building is named for James M. Hull and William D. McKnight, Augusta businessmen and philanthropists, who sought to support the relocation of the U.S. Army Cyber Command to Fort Gordon and help supply much-needed skilled workers in the cybersecurity field.
The $100 million, state-of-the-art Georgia Cyber Center is a unique collaboration among public and private entities, including Augusta University, the University System of Georgia's research institutions, Augusta Technical College, the city of Augusta, the Georgia Department of Defense and the Georgia Bureau of Investigation, among other private, state and federal partners. In addition to providing leading-edge cybersecurity workforce training, these partners will work together to strengthen the nation's cyber defenses and combat increasingly complex cyber attacks. The second building in the Cyber Center complex is slated to open in December.
Photo courtesy of communications 21.
Do you follow us? Find us on Facebook, Twitter and Instagram.