From the Publisher: Hard Lessons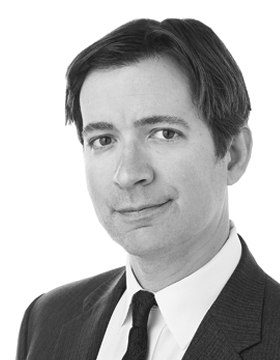 San Diego is a beautiful jewel on the west coast, and its cultural and natural glories are outstanding. It was also the site this year of the Atlanta Regional Commission's LINK trip – an annual trip to a city comparable to Atlanta to study approaches to issues that can be applied to similar problems back home.
Why San Diego? It's just as diverse as Metro Atlanta, suffers from similar traffic problems and is a mega-region (often called CaliBaja, since it includes California and Mexico) of 6.5 million, about the same as our almost 6 million residents.
The biggest employment sectors in San Diego are tourism and the military. The region also includes a growing life sciences sector. San Diego International Airport, Naval Base San Diego and the Seaport are all located in the same area, just north of the city.
While both cities have had passenger rail since the 1970s, California has had a quarter cent sales tax for local transportation funds (including transit) in place since 1971, which amounted to $35 million for San Diego last year. San Diegans passed a half-cent sales tax in 1987 and renewed it in 2004 for transportation including mass transit. The federal government has also pledged $1 billion to expand light rail using highway express lanes.
While their transit system mostly serves the area north of town – much of it considered unaffordable with the median home price for the county nearly $600,000 – it excludes the huge employment base of the airport-seaport-military cluster. There are plans to extend the transit system south, where housing is a bit more economical, but funding is an issue.
Meanwhile, many people live across the border in Tijuana, where it's more affordable, and commute to work in San Diego. In fact, more than 49 million people, 930 million trucks and $4 billion in goods cross the San Diego-Tijuana border each year. With 70,000 vehicles and 20,000 pedestrians using one border crossing – the San Ysidro – every day, it's the busiest in the western hemisphere.
The California Housing Partnership Corp. estimates that 142,000 affordable housing units are needed now to accommodate demand. To help meet that goal, the state passed a housing package last year, which included fees on new development and real estate transactions expected to raise $1.2 billion for affordable housing over the next five years. San Diego County created a $25-million investment pool to produce 1,000 units of affordable housing over the next five years, and the city of San Diego is considering a $900-million bond measure to create 7,500 units and match state and federal funding for a more permanent source. All together, that only takes care of 8,500 units.
There's also an hourglass economy here, meaning a number of high-income and low-income jobs, but few middle-income positions. People in the innovation/life sciences sector earn about $170,000, while those in tourism earn only about $22,700. A "cross-border" business model supports nearly 1,000 companies near Tijuana and a $2.5-billion manufacturing supply chain, much of it for pharmaceuticals and medical devices, where companies may have their headquarters in San Diego and manufacturing in Tijuana.
The county benefits from one workforce development entity (our region has five) and has had success with reducing its recidivist prison population and improving access to quality childcare. But it may be too little too late. After pricing out the workforce for their two biggest industries, San Diegans acknowledge that they are essentially manufacturing a growing homeless population, like many other service-industry cities faced with rising rents and property values, including Atlanta.
Development policies in San Diego have only recently been changed to lower the hurdles for creating affordable housing near transit stations. Furthermore, because they chose bus rapid transit (BRT) and not rail, stations have not as effectively incentivized nearby development.
Georgia State Rail and Tollway Authority Director Chris Tomlinson made the point to me that a BRT line could be upgraded to heavy rail later and emphasized the importance of designing stations with this in mind, should the ATL proceed with BRT routes to the suburbs.
San Diego Director of City and Regional Planning Bill Anderson made clear that transit, not density, is the key to successful affordable housing. In Georgia, MARTA currently requires 30 percent of station redevelopment to include affordable housing, and advocates are pushing for a similar BeltLine development policy.
Lowering transportation costs can help adjust what is defined as affordable. It isn't easy to achieve this goal, but San Diego, for all its charms, shows what can happen if we leave this piece out of the puzzle.
As we enter a new era of transportation thinking in the ATL, let's not forget this lesson.