A Natural Attraction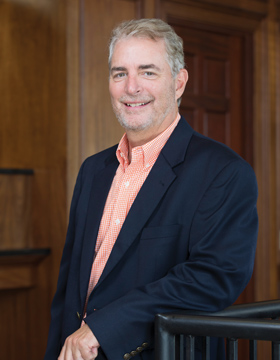 Community leaders and residents across Wayne County in Georgia's southeastern region are banking on the combination of a thriving downtown Jesup and a proposed new recreation destination on the Altamaha River for their county's bright future. So much so that they've adopted detailed plans to make eco-tourism and downtown offerings their big economic draw.
A nature center and nature trail, pavilions, treehouses, kayak rentals and other recreation opportunities, information centers sharing the history, ecology and economic importance of the river – all are part of the Jaycee Landing Strategic Plan and Vision drafted in conjunction with the University of Georgia's (UGA) Carl Vinson Institute of Government, says Wayne County Administrator Ed Jeffords.
"We're working with different groups to help beautify that landing and make it more attractive not only for visitors, but for local people," he says of the long-term project, noting the Department of Natural Resources is involved in the discussion.
Jeffords says the plan could be five or 10 years in the works and will be dependent upon grants and business and industry partners to see fruition. "I think we're poised; we're in the right location and we've got the right people here."
---
Established in Wayne
The Wayne County Industrial Development Authority (IDA) last fall announced a $9.3-million investment by Healthy Pet to expand its Jesup operation. The company processes natural fibers for use in pet products, such as litter and bedding, and will create 15 new jobs with the expansion, says Dell Keith, IDA executive director.
The company is investing in machinery and equipment for a new cat litter line and equipment to automate their packaging operations. Healthy Pet sources renewable pine wood chips produced within the region. "They're going to more robotics than the manual labor kinds of things," says Keith. "Of course, that helps with the salaries because those folks need to be trained to do those robotics."
Domtar Personal Care, a division of Domtar Corp., also invested to expand in Wayne, says Jeffords. The company spent about $5 million and created about 20 new jobs at the facility where they manufacture absorbent material for feminine hygiene products, diapers and food packaging, he says.
Elsewhere in the county, the Public Service Commission has committed to funding a $4.9-million natural gas line on a 450-acre Georgia Ready for Accelerated Development (GRAD) certified site on State Highway 341, during the first quarter of next year, Jeffords says.
Proximity to three major shipping ports, two major airports, two Class I railroads and several four-lane highways also makes Wayne County a draw for potential business and industry. While agriculture and manufacturing are Wayne's largest industries, mining for titanium is about to become a reality.
Chemours Co. has established an incubator office and is working on permitting in preparation to begin titanium surface mining operations within the next 12 months, says Keith, of the company that made an initial investment of more than $20 million and is expected to create more than 60 full-time positions. "They already have contracts with individual people for their properties."
Mining has been a sensitive public relations topic, says Jeffords. "But they're very environmentally conscious, and I think it'll be a good fit." Southern Ionics Minerals, which already mines for zirconium and titanium in neighboring Pierce County, is also interested in expanding operations into Wayne County, says Keith.
---
One Foot Forward
Jesup leaders are optimistic about continued growth and success in their downtown, a quarter of which was devastated by fire a few years ago. The damaged properties were all assets of a single owner who not only chose to rebuild but also invested even more to make the downtown an appealing place to do business.
Today, new buildings and businesses occupy the area, including medical offices, a gym, a pharmacy, a computer shop and second-floor apartments, resulting in a huge upswing in traffic through Jesup's downtown. The development didn't go unnoticed. Jesup received the Georgia Downtown Association's 2017 Award of Excellence for the rebuilding of the Whaley Center, a large brick structure that covers most of a downtown block and houses a number of businesses, following the downtown fire, says Mike Deal, Jesup city manager.
Mayor David Earl Keith (Dell Keith's brother) is encouraged by the continued citizen support that last November led to the passage of another Special Purpose Local Option Sales Tax (SPLOST) referendum, this time by 80 percent, he says. Some of those funds will be used to put into play results of a master plan for Jesup's downtown as set forth in a Renaissance Strategic Vision & Plan (RSVP). Completed this year, the plan was crafted through partnerships with UGA's Carl Vinson Institute, the Georgia Municipal Association, the Georgia Cities Foundation and the state Downtown Renaissance Partnership.
"That's going to be big and get us going toward revitalizing more of the downtown area," says Mayor Keith, noting beautification as one goal. Other action items in the RSVP include establishing an outdoor tourist information center, organizing a holiday market and having a mural painted on the water tower.
A referendum this fall will allow Jesup residents to vote on Sunday alcohol sales, says Deal, a move many believe could boost tourism if it passes.
Additional SPLOST funds will be used to pay off the recent $12-million wastewater treatment plant that replaced a 30-year-old plant with too little capacity. Another $1.5 million will go toward a solar array to run the treatment plant. Additional water and sewer infrastructure projects, as well as some capital outlay for streets, police and the fire department, will also be funded through SPLOST, says Deal.
A quarter of the SPLOST funds, about $5 million, will pay off the remainder of the debt to build 10-year-old Wayne Memorial Hospital, the 84-bed facility that has twice been named the Georgia Alliance of Community Hospitals Small Hospital of the Year, says Mayor Keith.
---
Raising Them Up
Like most small towns, Jesup and surrounding Wayne County find it challenging to compete with metropolitan areas in retaining young adults, especially those entering the workforce following secondary education. Jeff Chandler, board chair of the Wayne County Chamber of Commerce, says efforts to establish a group for young professionals have finally gotten off the ground and are seeing some success.
Rayonier, the county's largest employer, also had an interest in seeing those efforts come to fruition. "This year we have employed a few new strategies, and we've seen that group begin to grow," he says. "To some people that doesn't seem like a major accomplishment, but in my opinion, you've got to start somewhere."
Chandler, who also participates in the gatherings, has seen the group grow from a dozen participants to upwards of 50. "Some of them we have to call and remind them, but we're getting them there," he says, noting that activities have included a softball tournament and a trivia night at a local bar and grill.
Speaking of young people, as superintendent of the Wayne County School System, Dr. Jay Brinson oversees about 5,400 students across eight schools. "We're real proud of being able to show some growth academically over the past two or three years," says the 25-year employee of the system from which he also graduated. He attributes the growth to the consistency his teachers and administrators have experienced the past few years.
Overall, the system is focusing on literacy in all grades, striving to have all students reading on grade level. Efforts in the past few years have taken the system from 16th or 17th in the 19-system Regional Education Service Agencies' First District rankings to fourth or fifth, says Brinson. In addition, last year's 87 percent graduation rate is the highest it's ever been, he says.
Beyond high school, Coastal Pines Technical College offers associate degree, diploma and technical certificate programs on campuses in seven Southeast Georgia locations, including one in Wayne County, and last year was named Technical College System of Georgia's 2017 Technical College of the Year for having the system's highest enrollment and graduation rates.
Dell Keith says partnerships between the college, the chamber, the development authority, local business and industry, and the school system are focused on keeping young adults in the area to work following graduation, a dire need for a workforce with a steady flow of retiring workers.
Coastal Pines President Glenn Deibert agrees. "One of our current dual enrollment initiatives involves determining our local advanced manufacturing needs and implementing a customized training program that will help supply skilled employees for their current and future needs.
"The advantages of dual enrollment are educating our youth concerning great employment opportunities; providing free college courses, in addition to concurrently earning high school credit; eliminating student debt; and shortening the time it takes to earn college credit," Deibert says. "The formula leads to great careers, and in turn, great futures for our Wayne County students."