From the Publisher: Sensible Solutions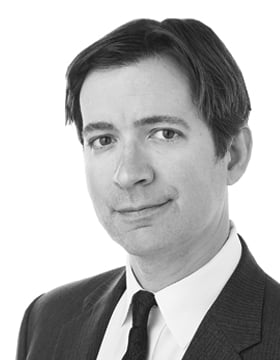 In a year in which nothing much was predicted to come out of our legislative session, two outcomes are both promising and productive and deserve our votes in November.
In our February issue (Click Here), I mentioned several local issues that cropped up on various chamber legislative agendas around the state that ought to be easy to get done. One of them, HR 993, proposes an amendment to the state constitution creating a state business court to resolve complex disputes outside the civil court arena.
For lack of a better comparison model, I would liken it to the drug courts created by Gov. Nathan Deal in the first term of his administration. Beyond the obvious advantage of clearing out a bogged-down system that can focus more actively on justice, a business court can also lower the costs of settling disputes for both parties by speeding up the process and bringing more business-related expertise to cases in this field.
Adding a new layer to the justice system may seem bureaucratic, but as the drug courts have shown, it actually helps the judicial process by bringing resources to bear that are specific to the court's jurisdiction. We also have probate, family law, juvenile and small claims courts for this reason. Cases in these courts that aren't resolved can move up through the system to appellate and supreme courts, but are often finished much earlier.
Business courts aren't as critical to clearing out the backlog of cases as drug courts, but they are important, especially to small businesses paying legal fees for cases that can drag on due to the sheer complexity of the dispute. These aren't small-claims matters of consumer versus business or class-action suits, but are usually comprised of disputes between contractors and companies.
Trial lawyers have typically opposed the creation of such courts based on perceived special treatment of businesses, however, there is no evidence that one size should fit all when it comes to our court system. In my opinion, the more specific the court, the better.
Also in this session, both chambers approved the Georgia Outdoor Stewardship Act, HB 332, and HR 238, which calls for a voter-approved constitutional amendment that would dedicate up to 80 percent of the state sales tax on outdoor recreation equipment to the creation of a land conservation fund for preservation of Georgia properties.
I've been arguing for this solution for years, and from a taxpayer's perspective it should be a no-brainer, but there were concerns about how the bills would impact the state's overall budget. The revised bills reduce the initial amount of dedicated funding to 40 percent of the overall sales tax and provide the legislature with the ability to scale it up or down according to the economy. The revised version also includes a 10-year sunset with the option to renew the dedication of funding, and additional oversight provisions, including an appointed board of trustees.
Georgia's outdoor recreation industry has a $27-billion impact and plenty of room to grow. As the popularity of our natural spaces has increased, parks have struggled to fund the maintenance necessary to keep them beautiful and accessible. At the same time, rural areas where many of these places are located have lost population and local sources of funding, putting many of our parks in a double bind.
If voters approve HR 238 in November, this referendum is expected to create $20 million or more annually for land conservation purposes without raising or creating any new taxes or fees. Funding would be used to acquire lands critical to support not only wildlife and outdoor recreation areas, but clean water supplies as well. It would also be used to maintain and improve parks in urban areas and provide access to existing protected lands through- out Georgia.
A number of environmental groups, including Georgia Conservancy, Georgia Wildlife Federation and The Trust for Public Land (TPL) have been advocating for dedicated conservation funding for eight years. Without it, as the TPL has noted, the Georgia we know would radically change.
The economics of conservation are sound. Furthermore, the extra tourism and service industry impact are substantial and extend from Georgia's mountains to the coast. Approval of HB 332 and HR 238 seems like a sound approach to preserving and enhancing our valuable lands.
For Georgians to continue our superlative reputation for good business, we should vote this fall for these initiatives.