Business Casual: Punishing the Poor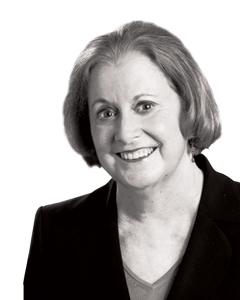 Why, I wonder, when there is no shortage of real problems to deal with, do some in power choose to spend time launching attacks on poor people?
Recent attempts to tinker with the food stamp program come to mind. The federal Supplemental Nutrition Assistance Program, or SNAP, is administered by the states and regulated by the Farm Bill, which itself represents a long-standing alliance between rural and urban interests – with protections for farmers and for those who need help procuring food.
Yet SNAP seems also to provide an easy target for those who want to look tough without actually accomplishing anything except making life harder for those in need.
The stated purpose of the program is to reduce poverty and food insecurity, especially among children, and to promote self-sufficiency, well-being and economic mobility. And it's doing a pretty decent job.
The large majority of households receiving SNAP benefits include children, seniors, people with disabilities and working adults, according to the U.S. Department of Agriculture; two-thirds of SNAP benefits go to households with children. The current Farm Bill expires this year. The initial 2018 version, unveiled this spring by the chair of the U.S. House Agriculture Committee, Rep. Michael Conaway (R-Texas), would have imposed new work requirements on SNAP recipients.
What's wrong with that? Well, as critics of the new bill have pointed out: SNAP is a nutrition program, not a jobs program.
Nonetheless, a 2015 USDA study says that SNAP benefits "lifted at least 4.7 million people out of poverty in 2014 – including 2.1 million children."
The majority of working-age food stamp recipients are employed or looking for work; some 22 percent have a disability; others are caregivers of young children or family members with disabilities.
Current SNAP regulations allow able-bodied adults without dependents to receive benefits only for three months in a 36-month period, unless the person is in a work program or receives an exemption.
In 2016, the average SNAP household received $249 in monthly benefits. Clearly, we are not talking about a population of folks living the good life via food stamps. SNAP benefits cannot be used for alcohol, cigarettes, tobacco, pet food, household supplies or medicine.
Conaway defended the stricter work requirements as "breaking the poverty cycle," not punishing the poor, of course. But there seems to be a history of attempting to do just that.
A few years ago, Georgia lawmakers voted to implement drug testing for food stamp recipients, but the federal government wouldn't allow it.
Earlier this year, the Trump Administration floated a particularly onerous proposal for SNAP, which, fortunately, went nowhere.
It sought to give food stamp recipients a box of canned and pre-packaged items to replace as much as half the value of the cash cards they now use at grocery stores, farmers markets or convenience stores. There was even a cute little name: America's Harvest Box.
Georgia's former governor, Sonny Perdue, now U.S. Secretary of Agriculture, called the idea "bold." President Trump's Budget Director Mick Mulvaney compared the box approach to a "Blue Apron-type program," referring to the not-inexpensive service that assembles ingredients for a gourmet-style meal and delivers it.
Not quite. A box of canned beans and powdered milk would likely discourage consumption of fresh fruits and vegetables – healthy food. And apart from eliminating recipients' opportunity to purchase food according to religious, cultural or health needs and preferences, it would be degrading in a "nanny-state" sort of way.
Even understanding that preserving SNAP participants' dignity is not high on the list of many food box proponents, it seems it would have been a pretty expensive and cumbersome program to implement. The same can be said for the new work requirements that would surely mandate more supervisory personnel and extra recordkeeping for very little gain.
At the core of many proposed changes to the food stamp program is the persistent myth of legions of individuals taking advantage of the system. I'm sure there is the occasional fraudster, but I doubt cheating has ever been the sweeping problem critics like to tell themselves it was.
If there are real improvements or adjustments to be made, fine. But proposals like drug testing, harvest boxes and more complicated work requirements sound like solutions in search of a problem – with the added opportunity to kick people while they are down.