Spotted in Georgia: The Big Red Apple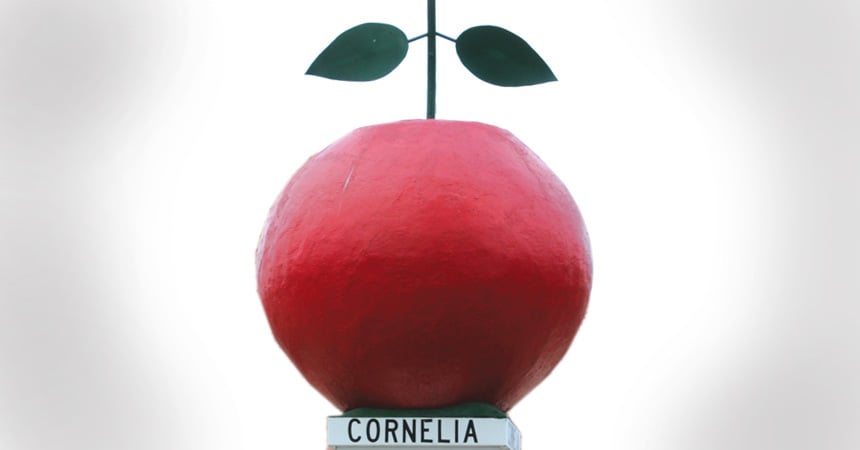 A 7-foot tall apple that's 22 feet in circumference is not something you see every day unless you live in Cornelia, which has become known as the Home of the Big Red Apple. The monument celebrates the area's apple growing heritage and stands next to the town's restored historic railroad depot.
Donated by Southern Railway and dedicated in 1926, the apple is constructed of steel and concrete molded in Virginia and shipped by train. It weighs 5,200 pounds and sits atop an 8-foot tall concrete pedestal.
The Big Red Apple serves as the centerpiece for two annual festivals in Cornelia. The Apple Blossom BBQ Festival occurred in April and the Big Red Apple Festival will be held in September.
To learn more about Cornelia and Habersham County, check out Drawing Them In, in the May issue of Georgia Trend.
Solo photo of the Big Red Apple by Herb Pilcher.