Albany's new Civil Rights Trail marker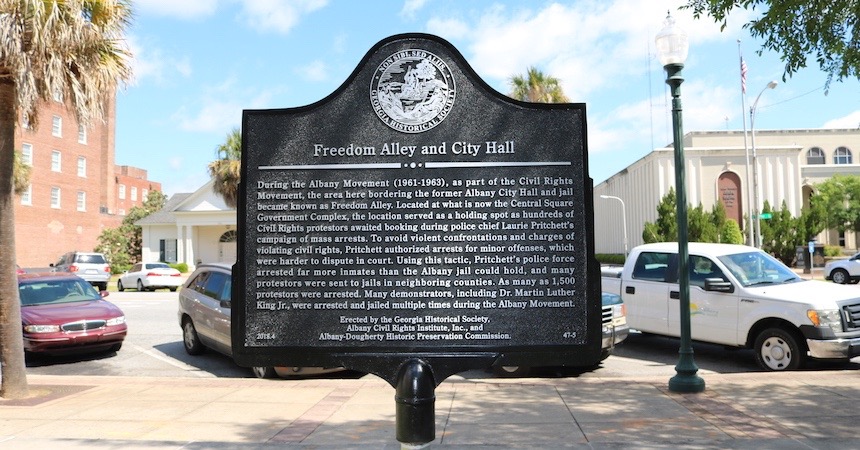 At downtown Albany's Freedom Alley and City Hall, the Georgia Historical Society (GHS) recently dedicated a new historical marker commemorating the location where Civil Rights protesters waited for booking during mass arrests from 1961 to 1963. As part of the Albany Movement, approximately 1,500 protesters were arrested for minor offenses. Some, like Dr. Martin Luther King Jr., were jailed multiple times.
The historical marker is Albany's second addition to the Georgia Civil Rights Trail, which recognizes the economic, social, political and cultural history of the Civil rights movement. It was a joint effort of the GHS, the Albany Civil Rights Institute and the Albany-Dougherty Historic Preservation Commission. The city's first marker — at the Shiloh Baptist Church — was dedicated four years ago.
To learn more about the latest developments in Albany, check out Georgia Trend's feature "Developing a Destination," in the May issue.
Photo provided by the Georgia Historical Society