From the Publisher: Safer Streets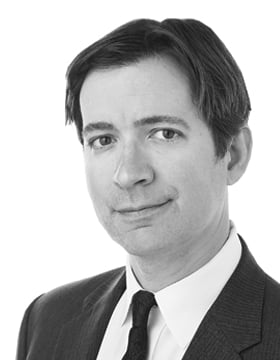 National Bike to Work Day is May 18, and I'm amazed at the number of programs helping cyclists and pedestrians across the state. As the trend grows, infrastructure is changing to make biking around town safer.
There's also National Bike to School Day May 9. Exercising wakes up your brain, so I appreciate the Georgia Department of Transportation (GDOT) Safe Routes to School effort to increase the number of students biking and walking to class; more than 400 schools now participate.
Safe routes are important to other populations as well. Pedestrians Educating Drivers on Safety (PEDS) has a 50+ Walks Program that offers group walks on safe routes throughout Metro Atlanta. PEDS is also working to encourage Complete Streets – ones that serve all transportation modes, like public transit, bicycling and walking, for people of all ages and abilities. In addition, PEDs advocates for safe paths to transit, fixing broken or blocked sidewalks, and encouraging speed enforcement in areas with high rates of pedestrian crashes.
In fact, 258 people lost their lives walking in Georgia in 2017, a new record. GDOT recently approved PEDS' Georgia Pedestrian Safety Action Plan to address the issue. The plan provides guidance to GDOT, the Georgia Department of Public Health and the Georgia Governor's Office of Highway Safety, among others, about pedestrian safety issues while promoting investment in safety solutions in areas with the most need.
One way to make neighborhood roads safer is to reduce the average traffic speed. Studies have shown that lowering speeds by 10 mph – from 35 to 25 mph – increases the safety and livability of a street so dramatically that transportation experts refer to it as the "critical ten."
As the state's infrastructure grows from more state and local level funding, pedestrian and bicycle projects will play an enhanced role in the strategy to grow the system while reducing traffic congestion and accidents. Meanwhile, the Renew Atlanta Infrastructure Bond program, which addresses a quarter-billion-dollar backlog of street, sidewalk and bridge repairs, includes more than 30 miles of Complete Streets projects. The cities of Decatur, Roswell, Valdosta, Savannah and Dunwoody have also created ordinances supporting the concept.
Atlanta now has just over 116 miles of bikeways built, and another 84 miles are planned, to help reach a 2030 target of 4 percent of mode share – the percentage of people who travel using a certain type of transportation (from 1.4 percent in 2016).
Two highlights that come to mind include two southbound lanes of Tech Parkway, which have been converted into a tree-lined bikeway, walkway and landscaped median connecting West Midtown to Centennial Olympic Park. It was named America's Best New Bikeway of 2017 by PeopleForBikes. Then there's the popular Georgia section of the 50,000-mile U.S. Bicycle Route System, which winds from Chattanooga through Cedartown, then along the Silver Comet Trail to downtown Atlanta.
Atlanta's Relay Bike Share program – through which riders don't need their own bikes to enjoy the experience – is expanding from 100 to 500 bikes at 75 stations from West End to Midtown. In its first six months, users logged more than 11,000 miles on 5,000 trips. There are also bike share programs in Macon, Alpharetta, Kennesaw and Smyrna.
MARTA, which accommodates bikes on trains and buses, could expand rapidly due to new legislation allowing localized transit taxes in the metro area's 13 counties. Georgia Commute Options does a great job of explaining these options, and EarthShare of Georgia helps employers set up incentives.
Midtown Alliance recently announced that ridership on the 10th Street two-way bike lanes grew by 225 percent between installation in 2013 and April of last year. Daily use of dedicated bike lanes on 5th Street through Tech Square went up by 95 percent since the start of 2017.
There is a risk, however: rising property values resulting from the improvements, as has been the case (so far) on the Atlanta BeltLine. Complete Streets must include accommodations for the handicapped and elderly, and this population, which often requires affordable housing, makes age and income diversity an important part of the conversation.
Weather-wise, this is a good month to try bicycling. Review the state's cycling laws, map a safe route and, most importantly, give yourself enough time. If you can include more walking and cycling in your day, you will find the rewards are many.