Not Your Daddy's Vo-tech School
Georgia's technical college system is preparing students for careers and making sure industry has a ready supply of employees. But keeping enrollment numbers up is a challenge.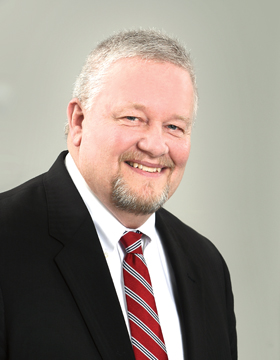 There are a couple of things Matt Arthur would like you to know right off the bat about the Technical College System of Georgia.
First of all, you can get a terrific education at a very low cost – maybe even free – at one of Georgia's 22 technical colleges, says Arthur, who became TCSG commissioner in January, succeeding Gretchen Corbin.
Secondly, the education you receive will prepare you to enter the workforce: The system has a 99 percent placement rate – 88 percent of its graduates get jobs in their field; 11 percent get jobs outside their field or continue their education.
"We don't have a course unless there's a job waiting," Arthur says.
Oh, and another thing: "It's not all sawdust and grease." Courses include preparation for work in high-tech industries, healthcare, advanced manufacturing, logistics and film production, as well as more traditional fields like plumbing, electrical and construction.
In fact, Arthur says, "If I had a heart attack right here, in this room, the first three people that would see me graduated from a technical college" – referencing the EMTs who would stabilize him and get him to a hospital.
"Our priority is providing a workforce," says Arthur, who was previously TCSG deputy commissioner and is a former Rabun County school superintendent and classroom teacher. "We are not all things to all people. We're very streamlined.
"The workforce guides exactly what we have. Students are coming to us because they are working toward a career. We don't have a lot of electives – no PE, art, music. But when you finish, you are going to get a job."
Chris Clark, president and CEO of the Georgia Chamber of Commerce and a former technical college system board member, calls the system invaluable in attracting and retaining industry in the state. "If you look at companies that have come to Georgia over the last several decades," he says, "they will point to relationships, particularly with the technical colleges, as one of the drivers of their success. They look to the technical schools for that long-term pipeline of qualified workers."
The TCSG surpassed its 2017 benchmark goal for the Complete College Georgia initiative (undertaken jointly with the University System of Georgia) by 33,911 graduates, all workforce-ready, having earned diplomas, associate degrees or certificates.
Yet, surprisingly, keeping enrollment sufficiently high to satisfy the state's workforce needs is a constant challenge, Arthur says, especially when the economy is healthy and unemployment is low. Georgia industry knows all about the technical colleges, but not all students who could benefit from the coursework have gotten the word. The old "trade school" image lingers, as perception lags reality in some quarters.
By any standard, Georgia's technical colleges are a bargain. Tuition is $89 per credit hour per semester, and there is financial assistance available through scholarships and grants, including HOPE Career Grants, which can pay full tuition for students in programs for 17 different high-demand areas (including early childhood education, truck driving and computer technology).
Credits transfer within the system, and some 28 core academic courses transfer to Georgia's public colleges and universities. All TCSG colleges are accredited by SACS-COC (the Southern Association of Colleges and Schools Commission on Colleges), the same group that accredits four-year colleges and universities.
The system has a robust Dual Enrollment Program that allows high school students to take courses, free of charge, while they are still in high school – to get a taste of career opportunities and to accumulate college credits.
---
Industry Partners
Arthur and others say the key to the success of the technical colleges is their close relationship with business and industry, which keeps courses aligned with workforce needs.
"Each of our programs has a committee of industry advisers," Arthur says. These are professionals who help the schools make sure they are teaching the skills needed in the workforce. "We always have gone out and worked with local business and industry. Our curriculum is ever-changing."
Underscoring the technical colleges' success is a keep-it-simple approach. "There are two things we focus on," says Glenn Deibert, president of Coastal Pines Technical College, based in Brunswick. "One is students, and the other is workforce development. Our main mission is to train students for the workforce." His school was named Georgia's technical college of the year for 2017 by the TCSG state board for having the system's highest enrollment and graduation rates, among other superlatives.
Colleges are able to make changes to their curriculum in as little as a month to suit an existing company; for a new business, it depends on the size and complexity, but generally the schools can have a workforce ready whenever the business opens, Arthur says.
A big part of workforce preparedness is the TCSG's nationally acclaimed Quick Start Program, which provides free training for qualified companies creating or retaining jobs in the state. "Our economic development team provides customized training for a specific bus- iness," Arthur says. "We write the curriculum to their specifications."
Economic developers love it. "You can offer all the incentives in the world," the Georgia Chamber's Clark says, "but what we find consistently is it's the technical college system and the university system, and particularly the Quick Start training programs that time and time again prove to be the biggest incentive, garnering the most interest and really having the biggest payoff."
---
Keeping It Local
Localization of programs and cours-es is an important part of the system's mission; each college is attuned to the needs in its service area. Southern Crescent Technical College, based in Griffin near much of the state's movie activity, has a strong film program, says President Alvetta Peterman Thomas. It was one of the first such programs in the state and has a 96 percent placement rate among its graduates.
Healthcare is an ever-growing field at Southern Crescent, and the school keeps up with changing demands. "People who sterilize operating room equipment – there is a huge need for that. We already have a program, but we may look at shoring that up." Same with vascular technology and the need for people who assist with testing and moni- toring results, she says.
Coastal Pines Technical College has the Southeast's only railroad systems management technology program, serving the Waycross area, a railroad hub; it teaches students to repair electrical and mechanical systems. The college also serves the logging industry with a timber-harvesting program, including courses available to high school students. "We are big into customizing curriculum to whatever the local job market needs," Deibert says.
"One of the things that helps is we design programs very specific to employers, and when you do that a lot of times the students are coming for a purpose, to keep a job or advance on the job," Deibert says.
He mentions the paid four-year naval maintenance apprentice program at nearby Kings Bay Naval Submarine Base; students take a full year of college courses as academic preparation before they begin three years of technical study. The program has a 98 percent completion rate.
Central Georgia Technical College, with campuses and centers in 11 counties, has courses tailored to the needs of nearby military bases. It manages the statewide VECTR (Veterans Education Career Transition Resource) Center, which provides services for returning veterans. College President Ivan H. Allen says the center has helped more than 12,000 individuals in just over a year. "It's a great means we have to honor the service of our heroes in theaters around the globe."
Allen's college also works with 13 of Georgia's correctional institutions to prepare inmates for their release and re-entry into the workforce.
Chris Clark believes the leadership at the individual technical schools plays a big part in their ability to work well with industry. "Those folks are local leaders. They are involved, they know their regions, they know their communities. They are on a first-name basis with 'walk-in ability'" with business leaders.
---
Challenges
Still, marketing the technical schools successfully to potential students is a constant challenge, Arthur says.
It's hard to figure out why a system that offers top-quality education at bargain prices would find keeping up enrollment difficult; some of that, no doubt, does have to do with an outdated tech-school image – and the fact that many Georgians simply aren't aware of the scope of TCSG and its offerings.
But Clark offers another perspective: "We spent a decade, not just in Georgia but in the whole country, telling kids they needed a master's degree or a doctorate; and we lost a generation of makers, of people going into manufacturing or creating their own business and making things.
"Gov. [Nathan] Deal put scholarships in place and [is behind] a large push to make sure parents and students understand the salaries they can make, the life they can have, the impact they can make in their communities" with a technical college education. "In the long term, this will give us some of the makers, more of the artisans, more of those trade-skill folks that the building industry needs, manufacturing needs, data centers need."
It can be tricky, Deibert says, "finding that perfect place where you are marketing to the traditional student and to the displaced worker and other non-traditional students." For this the colleges use social media as well as mass media. A recent advertising campaign, instigated by the governor's office, has produced TV ads showing young people talking about the benefits of TCSG colleges to their career ambitions.
But the personal touch is crucial in outreach efforts. "All of our faculty are required to go out at least twice a semester, to business, industry or community events and promote our programs," Deibert says. The college has more than 100 full-time faculty members. "So if they all go out, that's over 200 points of contact each semester."
---
Dual Enrollment
In addition to keeping enrollment up, Arthur works to address what he calls the gap in education in Georgia, the years right after high school graduation, before many students who are not headed to four-year colleges start their career preparation in earnest. The average age of a TCSG student is 26 or 27; he would like to see that lower, so young Georgians get an earlier start – and boost their earnings potential.
He and others believe the system's Dual Enrollment initiative, which used to go by the name Move On When Ready, is the answer. It is a point of pride for the TCSG, designed to allow high school students to take courses for credit – free – at their local technical college. This gives them a jump on post-secondary credit and exposes them to what's available in career training.
More than 21,000 students are enrolled in the program, which enables them to graduate with a high school diploma and a certificate from one of the programs. The system works closely with high school advisors to spread the word.
"The state of Georgia has to tap that gap," Arthur says. "This is the best way to do it."
Central Georgia's Allen, whose school serves more than 1,400 area high schoolers, says, "We have to catch potential students early." He notes that the dual enrollment program also works with the home school community.
Southern Crescent's Thomas says the program has value that goes far beyond simply teaching skills. "More important, it prepares students for college and work. This is not your daddy's vo-tech school," she says. "We offer courses critical for today's job market. Students' success is very important to us. We do tremendous work."
---
Options, Extras
Throughout the system, Arthur says, "We provide a good number of services for students to make sure they are successful. We do all the extra things required to help get them through that program and of course to get them a job."
Technical colleges offer free tutoring, online learning and flexible class times. Soft skills, like punctuality, workplace cooperation and appropriate dress, are part of the preparation, too.
Courses even come with a warranty. "We'll re-teach for free," he says, if a student graduates and finds he or she doesn't have the right skills.
Arthur and other technical college leaders also speak of the pride students have in earning their diplomas and certificates and finding a career path that suits them. "Not everyone is interested in medical school – everyone's different," he says. "It's a matter of helping a student find his interest and learning how to build a career on that."
And he is happy to point out that some of those careers can lead to six-figure annual incomes.
By way of illustration, he has a joke about a neurologist who calls a plumber to fix a water problem in his house, which the plumber does – before presenting a bill for $600.
"I don't charge $600 an hour," the doctor says.
"I didn't either when I was a neurologist," the plumber answers.
---
About the TCSG
• Georgia's technical college system has 22 colleges and 85 campuses.
• The system's adult education division administers testing for GED certificates and teaches preparatory courses for the tests.
• Some 134,455 students are enrolled in the technical colleges.
• The system offers more than 600 different programs resulting in associate degrees, diplomas or certificates.
• Each college in the system offers around 150 different programs, many tailored to a specific industry or geographic area.
• Tuition at state technical colleges is $89 per credit hour per semester.
• Financial assistance is available from various scholarships, federal Pell Grants, Zell Miller Grants, HOPE Grants and HOPE Career Grants – these can cover up to 100 percent of tuition for qualified students enrolled in 17 different programs in high-demand areas.
• The system's Dual Enrollment program, formerly Move On When Ready, serves some 21,189 high school students, who earn college credits – for free.
• Each college works closely with its advisory board, made up of business and industry leaders in the area, to keep course work aligned with workforce needs.
• TCSG is run by a statewide board that oversees and directs its operations. Members are appointed by the governor and approved by the state Senate. – Susan Percy
Source: Technical College System of Georgia