From the Publisher: Taking Stock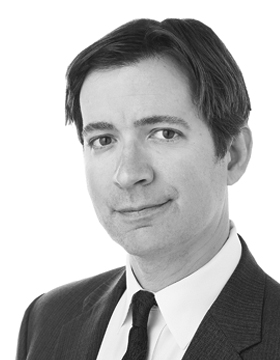 Every few years it's important to take stock of sustainability trends. With this month's annual Earth Day recognitions across the country, I imagine there will be a lot of attention on the efforts of an administration dedicated to rolling back environmental regulations at a time when extreme weather and climate events demonstrate they are needed.
At what point can the economy no longer bear the brunt of reversing years of unhealthy environmental habits? Have we reached that point? Or are we backing away from clear and globally driven solutions?
It seemed like we were getting there, and studies from different industries have pointed to a convergence where healthcare, education, poverty and sustainability needs were lining up; across-the-board solutions seemed possible. They would tax the economy, but they would also create new opportunities and efficiencies that would correct the short-term negative impact.
However, consensus has proven elusive. The question of how much the economy can bear the strain of these potential solutions has been replaced with a different question: How will society fare by doing nothing?
Certainly it will be a field day for lawyers. A return to solutions will likely be driven by local issues raised in court or in elections in response to lax regulation on pollution and other negative practices. It may take years to reach the national level and undo the blind spot forming around these problems, but the grassroots reaction will be significant.
Another blow to sustainability could come from the tax law rewrite that takes away incentives for itemized deductions. Many donate from the heart, but the tax write-off was a real motivator for anyone on the fence as to whether to give to a charitable or environmental organization. I hope this Earth Day will inspire sustainability advocates to step up their giving as the impact of these changes becomes known.
Our largest utility companies aren't abandoning their plans to expand nuclear and other non-fossil-fuel operations, just as our carmakers are by no means abandoning the non-combustible engine. American markets remain in thrall to sustainable products; local governments and corporations mostly remain committed to social and climate responsibility.
The biggest threat to our progress against climate change could ironically be the progressive insistence on a non-nuclear platform. As costs for solar and other non-nuclear renewable energies continue to fall, many progressives feel we are capable of a complete break from the fossil fuel grid – without a nuclear transition – in spite of the consensus of the global science community.
The debate reminds me of the 1960s when President Richard Nixon's operatives allegedly infiltrated left-wing groups, pushing them further left and alienating their causes. Clearly a similar tide of misinformation has pervaded national discussion, and as we lose the center, divisive arguments have emerged to paralyze both sides.
The ubiquity of sustainability and the sometimes-slapdash methods of its implementation have also confused the issue. With the current administration arguing that nothing should be done, it is imperative for a challenging platform to be clear and united.
Fortunately, Georgia benefits from a large network of public and private sustainability offices extending throughout the state, including those at Cox Enterprises, Georgia-Pacific, TOTO, Interface, Merrick, AT&T, UPS, Southwire, Georgia Power, Georgia Aquarium, University System of Georgia colleges, a dozen of our cities, Hartsfield-Jackson Atlanta International Airport and the Georgia World Congress Center, among many others.
Environmental groups in the state include the Georgia Conservancy, The Nature Conservancy, Green Chamber of the South, EarthShare, Sierra Club, Environment Georgia, Institute for Georgia Environmental Leadership, Southface, Captain Planet Foundation, The Trust for Public Land and Georgia Land Conservation Program.
This list is by no means complete, but it's big enough to make my point. By trying to do the right thing, these folks represent a great team effort to potentially restore the world to sanity. As we celebrate the Earth this month, we should also honor their efforts and Georgia's legacy in protecting the environment.