Sustainability projects honored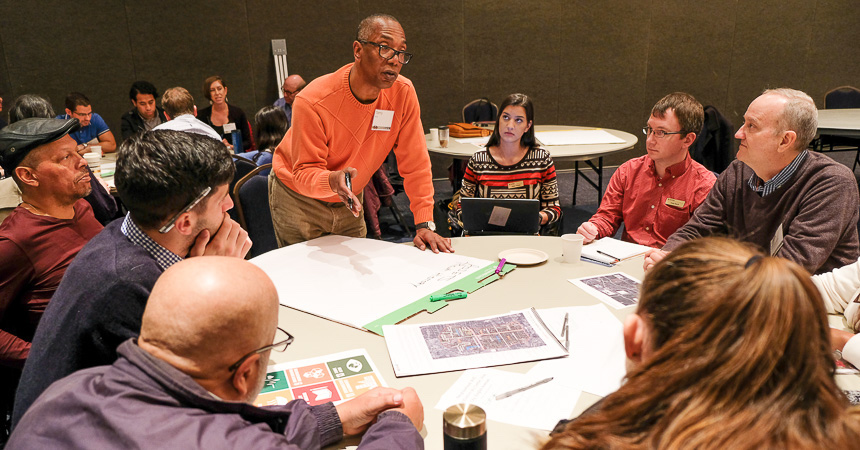 Southface, an Atlanta-based nonprofit devoted to promoting sustainable homes, workplaces and communities throughout the Southeast, recently held its 20th annual Greenprints conference, which provided a forum for innovative sustainability initiatives.
At the conference, Southface presented 2018 Fulcrum Awards to four projects that exemplified excellence in sustainable design, construction, planning and advocacy. This year's award recipients are:
Photo of a design-thinking charrette during at the 20th annual Greenprints conference on sustainability. The charrette convened residents, community leaders and innovators from different parts of the city to explore opportunities and resources that can improve quality of life in the region. Provided by Southface.