Roller coaster thrills – backward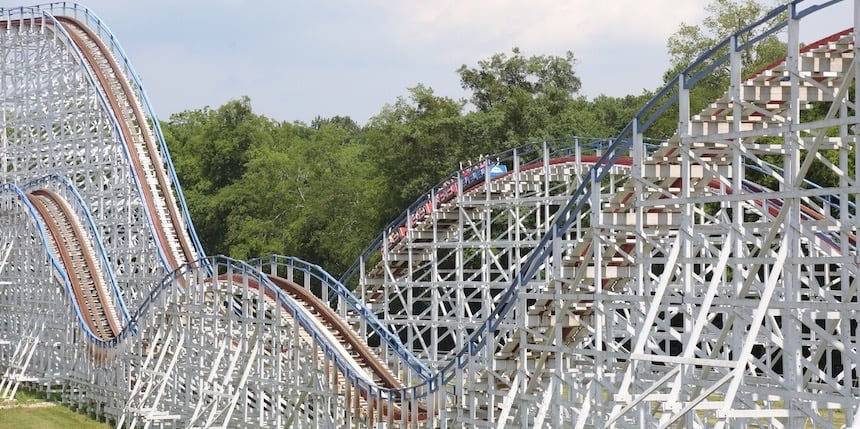 If you scream while plunging backward nearly 10 stories, does the sound come out?
Physics – and courage – are definitely being put to the test in Austell this month as Six Flags Over Georgia's historic wooden roller coaster, the Great American Scream Machine, races backward over more than 3,800 feet of track along the banks of the Chattahoochee River.
The Scream Machine, which recently received a national landmark designation from roller coaster enthusiasts, will hit backward speeds of 57 miles per hour around its tight curves and climb 105 feet in the air backward as passengers stare straight down at the ground.
Sound like a fun spring break diversion? Six Flags Over Georgia is open weekends through mid-May with daily spring break hours March 31 through April 8.
Photo of the Scream Machine provided by Six Flags Over Georgia.