From the Publisher: Challenges Ahead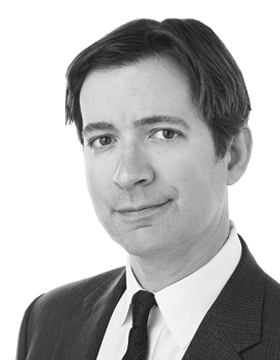 Georgia has a lot to be proud of with its recent rankings of No. 1 in film production (beating Los Angeles and New York) and, especially relevant to our readers, No. 1 place to do business five years running. These national headlines bring welcome attention to the Peach State.
We have some impressive accomplishments to back up these rankings, as Gov. Nathan Deal listed in his recent State of the State address, including an unemployment rate that shrank from 10.4 percent in 2011 to 4.3 percent today. During that time, the number of employed residents has risen from 3.8 million to 4.5 million, the highest ever, and includes 675,000 new private-sector jobs.
Traditional conservative wisdom suggests that with such a robust and growing economy, social problems would diminish and education would improve. After all, poverty – more than bad teachers or dated technology – is considered the leading cause of poor academic performance.
Fiscally conservative policies, such as cutting or capping education funding to keep taxes low (a 14 percent cut in the U.S. Department of Education was proposed in the 2018 federal administration's budget), are often justified by this effect: creating more employment stabilizes poorly performing districts, giving parents the ability to engage in their child's development rather than working three minimum-wage jobs and keeping their children in unlicensed pre-K programs.
Unfortunately, a massive disconnect remains between the state's business success and its ability to serve all of its citizenry. In spite of Georgia's accomplishments and rankings, 22.6 percent of youth under 18 live in poverty, 16 percent of all residents live below the poverty line, 36.7 percent of our population has not worked in the past four years and more than 50 percent of our counties are considered distressed (a combination of these factors) according to statistics provided by the Georgia Chamber of Commerce.
Gov. Deal has increased education spending by $3.6 billion over the past seven years, partially making up for billions cut during the recession, and has included $256 million for Medicaid in the FY2019 budget. Nevertheless, the state's Medicaid spending per enrollee is 32 percent below the national average and places us fifth from the bottom among all states. Georgia has the third-highest rate of uninsured and is ranked the fourth most economically distressed state. Eighty-five of 159 counties are expected to lose jobs, and 74 are projected to lose population by 2030.
Small business is our backbone: More than 75 percent of our employers have fewer than 10 employees. And although we are ranked second in entrepreneurship and eighth in startup activity, just 1.3 percent of all venture capital (VC) is invested in Georgia companies, according to a report from Emory University's Goizueta School of Business.
Since 2007, the number of new businesses started by women of color has more than doubled nationally from 2.2 million to 5 million, and the greatest growth in the number of women-owned firms is in the South, with Georgia ranked 5th in the nation, according to a 2017 American Express study. Yet nationally, only 10 percent of VC funding goes to female founders and just 1 percent to African Americans and Latinos. There is clearly a VC bias against the diverse South, and with federal policy increasingly favoring big business (not to mention presidential statements decrying diversity), the squeeze in Georgia may become even more acute.
Increased charter school expansion has been a large part of our renewed education spending, which leaves me wondering if it has in fact eroded local systems' ability to serve a growing number of low-income students. And the state's refusal to implement Medicaid expansion under the Affordable Care Act coupled with the wind down of Disproportionate Share Hospital funding for indigent patients this year means state Medicaid funding will no longer prop up rural healthcare facilities and, by association, rural employment.
If these are the factors that have held us back, they are about to get worse.
I appreciate the progress Georgia has made during a time when other states have stepped backwards into deep divisions. We may yet solve our own problems and emerge as a leader state in this time of national disarray. But if solutions do have to come from the ground up rather than top down, it might be a fight.
We can still be a best business state and take care of our own, but it's going to take more grassroots involvement than ever.