A healthcare leader to know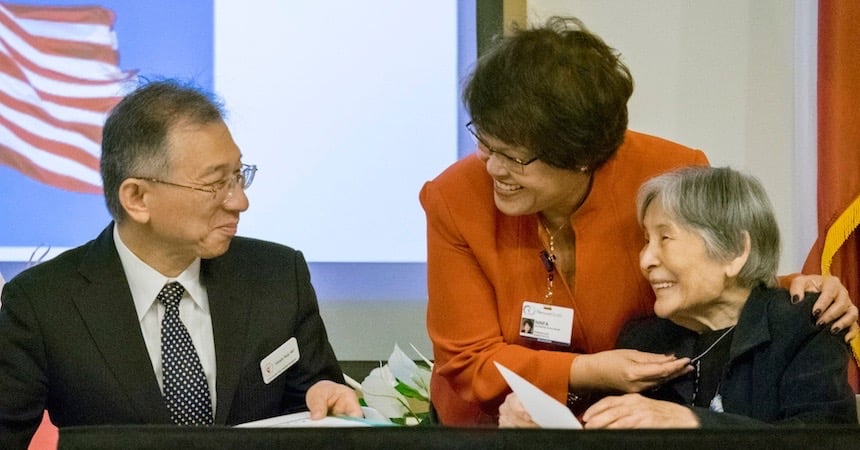 For the fifth consecutive year, Becker's Hospital Review, a leading source of business and legal news for hospital and health system decision-makers, has named Dr. Ninfa M. Saunders to its 130 Women Hospital and Health System Leaders to Know list. Dr. Saunders is president and CEO of Navicent Health in Macon and her inclusion on the prestigious list puts her in the company of some of the country's top female healthcare executives.
Dr. Saunders joined Navicent Health in 2012 and is recognized nationally for innovations she has spearheaded in the business of healthcare as well as the transformation of healthcare delivery.
Photo: Navicent Health participates in a medical exchange program with Kurobe City, Macon's Japanese sister city. For the past 14 years, physicians and nurses from Navicent Health have visited Kurobe City Hospital and healthcare providers from that hospital have come to Macon. Pictured at a ceremony are, from left, Dr. Hiroshi Tsuji, who leads the Japanese delegation to Macon each year, Dr. Ninfa Saunders and Ms. Su-Chin Lin, widow of Dr. TJ Lin, the physician who founded the annual hospital exchange.
Photo by Ken Krakow.