From the Publisher: Legislative Wish Lists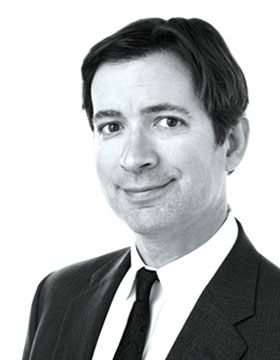 This issue features our annual Legislative Guide, with a complete listing of all our state and U.S. representatives and senators. It's a great way to get to know who is representing your district and your best interests by putting a face with a name.
I don't expect 2018 to be a banner year for Georgia legislation; things are generally quieter under the Gold Dome during an election year. As always, there will be a few issues that garner the most attention and some partisan bills or amendments designed to curry favor and votes in the November elections.
However, I'm cautiously optimistic that grandstanding won't distract from issues closer to the day-to-day needs of our state. While some issues transcend county and regional lines, there are wish lists specific to each area of Georgia. Here's a look at some of those statewide and regional wish lists.
Across the state, local leaders want more funding for education and to reinstate K-12 programs that were cut in recent years by austerity measures. Several local chambers, including those in Albany and Savannah, want the state to spend more on promoting tourism to level the playing field with surrounding states.
Many areas want to see Medicaid expanded in some way. And all regions seek to protect their economic development authorities. These groups are especially critical in rural areas, which are struggling to find new ways to entice businesses to town.
In the Metro Atlanta area, the Metro Atlanta Chamber seeks dedicated state funding for transit and supports expansion plans for MARTA and a way for transit organizations to effectively coordinate. The Douglas County Chamber wants Congress to require remote sellers to collect sales taxes and return the money to communities where purchases were made.
In central Georgia, Macon leaders want to expand the cap on historic tax credits. Along the coast, the Savannah Area Chamber of Commerce supports funding the design and engineering phase of the Georgia International Maritime and Trade Center expansion, enhancement of the state's historic preservation incentives and policies that will have a positive impact on healthcare in Georgia.
Several statewide organizations also have issues worth discussing. The Georgia Chamber of Commerce seeks to reform Georgia's civil justice system with new rules for handling electronic discovery and limiting recovery for nonexistent medical expenses.
The Georgia Budget and Policy Institute (GBPI) seeks to establish an Earned Income Tax Credit (EITC) on a state level to augment the federal version, which survived the new tax bill, but wasn't expanded. The EITC is responsible for lifting 248,000 Georgians, including 131,000 children, out of poverty each year from 2011 to 2013, according to the GBPI. The EITC helped about 2.6 million Georgians in 2015.
The GBPI's proposal, called the Georgia Work Credit, would be set at 10 percent of the federal EITC and further reduce the tax bills of low-income Georgia families by several hundred dollars a year.
In 2017, the Georgia Conservancy, The Nature Conservancy and the Trust for Public Land, along with other environmental groups, helped craft the Georgia Outdoor Stewardship Act (HB 332 and accompanying HR 238) to develop a funding mechanism for the conservation of land and water and a ballot initiative to authorize such funding. The bill called for the dedication of 75 percent of all tax revenue from the sale of outdoor recreation equipment to this purpose, which would create a much-needed bank for conservation without raising taxes. The bill did not pass out of the House last year, so it will be reintroduced this year.
These are just a sampling of ideas that should rise to the surface in this year's session. Even if you don't agree with whatever the outcome on these issues may be, the discussion is important as it may affect what comes out of future sessions. Because as we talk about Georgia's future, we need consensus, not contention.