Foundation gift will transform healthcare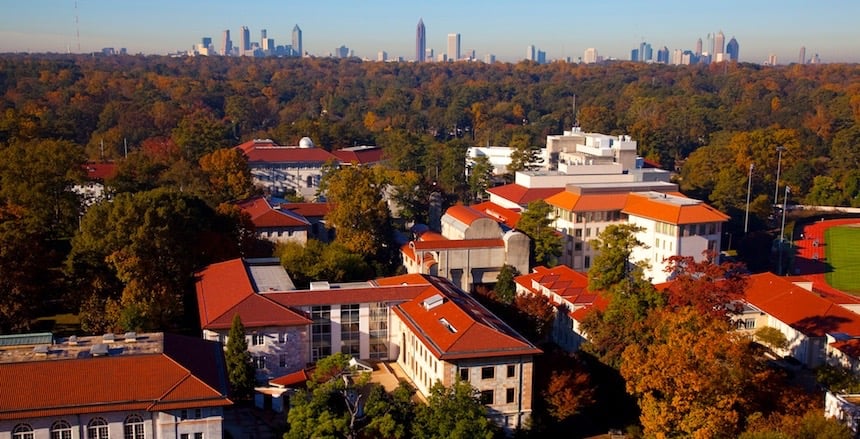 More than 80 years ago, Robert Winship Woodruff, The Coca-Cola Company's late leader, became a benefactor of Emory University. Today, his legacy continues to support the university, most recently with a pledge of $400 million by his namesake foundation. The gift, the largest in Emory's history, will be used to help develop innovative patient care models and find new cures for diseases.
Specific plans for the donation include a new Winship Cancer Institute tower in Midtown Atlanta and a new health sciences research building on Emory's main campus. The tower will house infusion facilities, clinical exam rooms, rehabilitation spaces, operating rooms, imaging technology and a clinical research facility. Winship Cancer Institute last year became Georgia's first and only Comprehensive Cancer Center, joining a group of 69 U.S. cancer research institutions to receive grant support and the highest ranking awarded by the National Cancer Institute.
The new health sciences research building will bring together Emory faculty and staff to develop preventions, interventions and cures for 21st century healthcare priorities, including brain health; cancer, heart and vascular health; immunology and infectious diseases; and radiology, biomedical engineering and imaging sciences. There, researchers will also focus on discovering treatments and cures for childhood diseases.
Photo of the Emory University campus against the Atlanta skyline provided by the university.