Technical College of the Year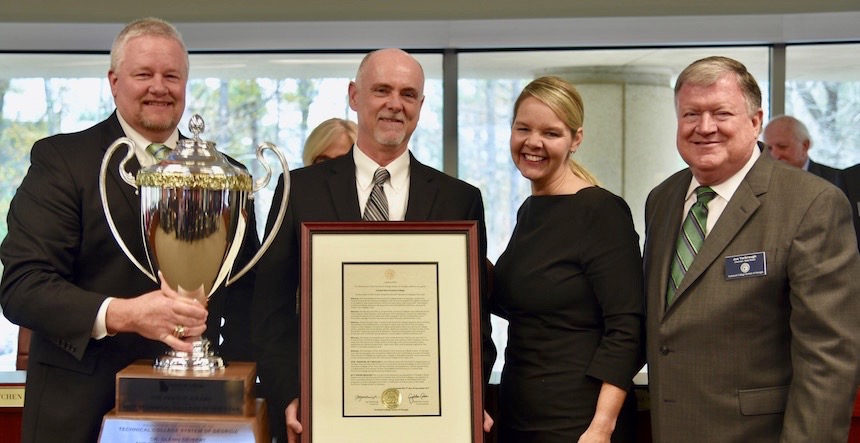 Coastal Pines Technical College, with its seven campuses serving 13 Southeast Georgia counties, received the 2017 Sonny Perdue Technical College of the Year award from the state board of the Technical College System of Georgia (TCSG).
Chosen from among the TCSG's 22 technical colleges, Coastal Pines excelled in a variety of performance criteria, including technical education, adult education, economic development, resource development and administration. Specifically, Coastal Pines had:
The highest graduation rate in the TCSG system – 87 percent
The highest enrollment growth in the system with a 14 percent increase over 2016
The system's largest increase in high school dual enrollment, with 1,806 high school students taking credit courses
The biggest improvement in operational efficiency
A 95 percent pass rate on licensure exams
The TCSG College of the Year award honors former Gov. Sonny Purdue's strong support of its mission. Look for more about Georgia's technical college programs in the April issue of Georgia Trend.
Photo provided by TCSG. From left, Matt Arthur, current TCSG commissioner; Dr. Glenn Deibert, president, Coastal Pines Technical College; Gretchen Corbin, former TCSG commissioner; and Joe Yarbrough, immediate past chair of the TCSG State Board