From the Publisher: The Broadband Lifeline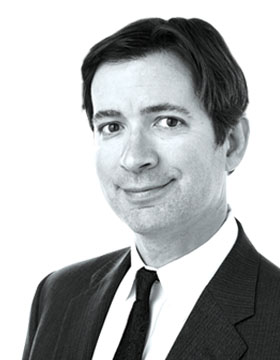 As we roll into 2018 and honor the state's top transportation leader, it seems like a good time to look at ways folks in Georgia are trying to piggyback on some transportation projects along highways and interstates.
These are projects that would help deliver a positive economic effect to rural economies in 2018 and solve other Georgia challenges, as well. One of them would involve using fiber on our interstate rights of way (ROW) to extend broadband reach to remote areas.
Of the 17,919 centerline miles of state ROW owned by the Georgia Department of Transportation (GDOT), 1,247 miles are located along interstates. An American Community Survey of data between 2011 and 2015 found that roughly 8.7 million Georgians live within 20 miles of an interstate – that's 89 percent of the state's population.
Currently, GDOT maintains and operates a fiber optic network in Macon, Columbus and Metro Atlanta. Construction of this network began in 1994 in advance of the 1996 Olympics, and expansion continues. The network in Metro Atlanta has helped position the capital as a tech-savvy headquarters hub.
In the next five years, GDOT plans to expand this fiber network up I-75 to the Tennessee line and down to Florida, further up I-575 and I-985, up I-85 to the South Carolina border, down I-16 from Macon to Savannah, out both ends of I-20 to state borders and down I-95 from border to border. Wireless antennae are also planned for the ROW.
The proposed Senate Bill 232 – or the FIBRE Act (Facilitating Internet Broadband Rural Expansion) – would incentivize private companies somewhat by waiving fees on building in local ROWs. It's designed to extend GDOT's fiber network into rural communities, but it could create a free-for-all, impacting local utility lines and preempting home rule.
House Bill 282, which was introduced but did not pass in 2013, sought to mediate between local utilities electing to provide broadband services and private companies wishing to do the same. Telecom companies want use of ROW for free and have successfully won rights in other states. It's likely the telecom industry will keep pushing this type of bill in the future.
Senate Resolution 876, which created the Joint High-Speed Broadband Communications Access for all Georgians Study Committee, is also exploring ways to ensure rural broadband access.
Another solution suggested to me by Tom Gehl, director of government relations at the Georgia Municipal Association, involves collecting sales taxes for online purchases to use for build-out of broadband to rural Georgia. "If Georgia can collect on catalog and Internet sales for companies that don't have brick-and-mortar facilities in these communities, it could generate $200 million a year for local governments and $274 million for the state," he said.
In 1992, the Supreme Court ruled that states cannot impose a sales tax on businesses without a physical presence in the state (Quill Corp. v. North Dakota, 1992). However, in 2005, the Streamlined Sales and Use Tax Agreement opened the door for some states that chose to become members, including Georgia in 2011. And some states have negotiated with large retailers to include state sales taxes in online purchases.
The need for broadband in rural areas is very real, and it must be supported somehow with funds. In terms of education, it is more difficult to reach a student when multiple teachers using the same broadband slow the speed of connectivity. We all know what it's like waiting for the computer to load in work situations; in class, the process can snuff out the light of learning.
As our rural hospitals suffer under the strain of serving a growing population without insurance and without the means to afford healthcare, broadband is a lifeline that ramps up services to connected communities – especially with the growth of telemedicine. Around our agricultural and military communities, there is potential to build tech services and grow local business.
I hope a solution emerges that works with the build-out of the GDOT projects. In this election year, let's not lose focus on effective local strategy to bring prosperity to all Georgians.