Business Casual: Symbols and Causes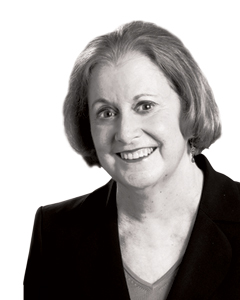 Despite a lot of time spent in Decatur – I grew up there and recently returned as a resident – I couldn't remember exactly where the controversial Confederate monument was or what it looked like.
You'd think a 30-foot-high obelisk on the lawn of the centrally located old courthouse would be hard to miss, but I couldn't place it. It has lately been in the news. The city of Decatur and many, if not most, of its citizens would like to see it removed from its place of prominence. The city commission voted unanimously in favor of removing it, and the DeKalb County Commission voted 6-1 to pursue the removal.
Trouble is, there is some question about who actually has authority over the monument. If it is the county's property, it is protected by a 2001 state law that forbids such Confederate monuments from being "relocated, removed, concealed, obscured or altered in any fashion."
So late on a sunny afternoon, I walked over to the old courthouse and began my search. As it turns out, there is more than one historical artifact planted on the lawn, including a large steatite boulder, markers noting Civil War actions and a memorial inscribed with names of DeKalb law enforcement officers killed in the line of duty.
But the monument is there, too, on the south side of the courthouse. My reaction was a surprised, "Oh, that." Something I must have looked at thousands of times without actually seeing it.
That is a weather-beaten granite construction, erected in 1908, bearing a flowery tribute to men who fought for the Confederacy. It is to some a harmless historical remembrance, to others a hurtful glorification of a cause built on enslaving human beings.
At the heart of the controversy over such monuments as well as buildings and street names – and mountain carvings – is what some people want them to mean and what they actually do mean to others.
There is no getting around the fact that the current climate – where overt racism has again reared its ugly head, perhaps most notably in Charlottesville, Va. – has put the spotlight on these vestiges of a painful part of our history and made us aware of the different lenses through which we view them.
I suspect a lot of people have been as clueless as I – walking past these relics of an earlier time without really noticing them – but others have taken notice, felt their effects and helped educate us.
DeKalb Commissioner Mereda Davis Johnson, who sponsored the county's removal measure, told fellow commissioners, "We're in an atmosphere where hate groups and segregationists are being empowered. If that monument is being used to empower those groups, then I think it should be removed and placed in an appropriate location."
Critics of the effort to remove Confederate monuments say they worry about erasing their history and heritage; I think the danger lies in failing to acknowledge that others' history and heritage are part of the historical record, too.
There's also the matter of context: a 30-foot memorial in a public space delivers a different message than one located in a museum or some other private space.
At the time the memorial went up, the Civil War was not such a distant event; there was a desire to acknowledge those who participated in the fight. But the message that remains goes beyond acknowledgement.
Now that I have noticed the Confederate monument I find it hard to un-notice, and I believe the Decatur and DeKalb officials who voted in favor of removal have done the right thing.
And there is a way to accomplish that removal. Two DeKalb legislators, Sen. Elena Parent (D-Decatur) and Rep. Mary Margaret Oliver (D-Decatur) have pre-filed bills that would allow local control over publicly owned Confederate monuments, plaques and other military markers, giving counties and cities the right to determine the fate of those in their jurisdictions. Communities could choose to remove or relocate those on public property or to leave them where they are.
That seems to me a sane and sensible approach to confronting a divisive issue.
Apart from reminding me where the Decatur monument is, my afternoon walk produced a more uplifting sight: A pretty diverse group of students from nearby Decatur High was gathered in the public space around the old courthouse. It made me think of the future rather than the past.