2018 Hall of Fame
T. Rogers Wade and Philip Wilheit Sr. join Georgia Trend's Most Influential Hall of Fame.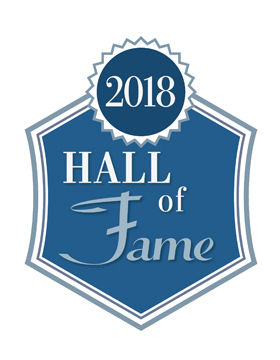 T. Rogers Wade
Chair of the Governor's Defense Initiative
Chair of the Georgia Public Policy Foundation
He says he's retired several times, but T. Rogers Wade's behind-the-scenes influence on Georgia politics and public policy just won't quit. That influence spans a remarkable period, as Georgia moved from being a one-party state to, well, being a one-party state – but with a different, Republican, party. Wade has been an insider in every administration, from serving as chief of staff to the late Sen. Herman Talmadge from 1973-1980 to leading current Gov. Nathan Deal's transition team in 2010. He's remained one of the governor's advisors and chairs the Governor's Defense Initiative, which focuses on economic development opportunities around the state's military bases.
He's a member of boards ranging from the Georgia Chamber of Commerce to the University System of Georgia (USG) Board of Regents. He was also president and CEO of the Georgia Public Policy Foundation from 1996-2009 and now serves as chair of the board.
Talking about the foundation – a nonprofit, nonpartisan, market-oriented research organization – Wade describes it in terms that could also apply to him: "You spark the idea, and then convince somebody it was their idea. And they can run with it like mad."
Policy, he believes, trumps politics. "Good policy will make good politics, but good politics doesn't always make good policy. … Good policy will happen only if you have open discussion." As a longtime – and still well-connected – observer of state and national politics, he laments the fact that D.C. pols don't really get to know each other anymore.
"They were there on weekends, and the younger people, their kids would be playing softball or soccer. You had a carload of kids in the car, some of whom were the children of people that you're adamantly opposed to on the floor. But it's kind of hard to call [their] old man an SOB when the kids are sitting in the backseat."
Now, he says, his friends on both sides of the aisle can't imagine having a cup of coffee with someone from the opposing party – and would get in trouble with their caucus if they tried. "I used to give a speech where I said the American eagle was a great bird, but it was being beaten to death by its wingtips," Wade says. "I think that's true of the two major parties now."
Wade sees a brighter future for Georgia, a state he describes as being center-right in its politics. "I think we're on a rise now, on the business side and everything else. … We are getting first crack at most of the really good stuff [in attracting new business]," he says. It's a sure bet that however the political landscape may change, Rogers Wade will still be wielding influence behind the scenes. – Kenna Simmons
---
Philip Wilheit Sr.
President of Wilheit Packaging
Philip Wilheit learned his first lesson in economic development in his 20s after joining the board of the Greater Hall Chamber of Commerce. An industrial park the chamber had supported grew, with the businesses in it ultimately providing 20 percent of the local tax base. "It made quite an impression on me," he says. "I really feel like in Gainesville and all of Georgia, a rising tide lifts all boats."
In that spirit, Wilheit has spent his career building Wilheit Packaging, the company founded by his father, while volunteering his time to support the growth of Gainesville and ultimately the entire state. He has been on the Hall chamber board for 46 years and by one count served on more than 40 other volunteer boards, commissions and community groups statewide.
When Wilheit joined the family company in 1966, it made about $250,000 in annual sales, mostly from "giblet wrap," the paper used to wrap chicken innards. Both Hall County, which back then had a population around 50,000, and Wilheit Packaging were dependent on the region's bedrock poultry and textile industries.
Today that company counts $75 million in annual revenue and carries zero giblet wrap in its 800,000 square feet of warehouses. Meanwhile, Hall County population has grown to nearly 200,000 and plays host to the offices or facilities of 45 Fortune 500 companies. "We worked really hard to bring diverse business to Gainesville," Wilheit says.
As his town and company grew, so, too, did Wilheit's influence statewide. Today his exceptionally long resume includes service on the USG Board of Regents since 2011 and 28 years on the Georgia Chamber of Commerce board, including a year as chair.
He has also served as a close advisor to Gov. Nathan Deal, a Gainesville friend since 1969.
"In my opinion, there's no one that has the influence with the governor that Philip Wilheit does," says Lindsay Thomas, former Georgia Chamber president and CEO and former U.S. congressman. "And I think that is as positive a thing as I can think of."
Wilheit has managed Deal's campaigns since his inaugural state Senate run in 1979. He still remembers the conversation when Deal first asked him to join the campaign. "'I've never done that before,'" Wilheit recalls. "And Nathan said, 'Well, I haven't either, so we'll learn this together.'
"Seventeen campaigns later, and we're still undefeated," he adds.
Wilheit made news recently when he endorsed Casey Cagle for governor and brought a cadre of other business leaders with him. But when asked if he has ever considered running himself, he repeats the advice of a Gainesville mentor, Bubba Dunlap: "Philip, you don't want to be a king, you want to be a king-maker. They behead the king."
Wilheit says, "I took that to heart." – Emma N. Hurt
---
Past Hall of Fame Inductees
2017
Hank Huckaby
Former Chancellor of the University System of Georgia
Alicia Philipp
President of the Community Foundation for Greater Atlanta
2016
Arthur Blank
Co-founder, The Home Depot; Owner, The Atlanta Falcons
Alana Shepherd
Co-founder, Shepherd Center
2015
Bill Bolling
Founder & Former Executive Director,
Atlanta Community Food Bank
Saxby Chambliss
Former U.S. Senator
2014
John Lewis
U.S. Congressman, Civil Rights Leader
Robert Shaw
Chairman/CEO, Engineered Floors
Former Owner, Shaw Industries
2013
R. Charles "Charlie" Loudermilk
Founder & Chairman Emeritus, Aaron's Inc.
Monica Pearson
Former News Anchor, WSB-TV
2012
Otis Brumby
(1941-2012)
Publisher, The Marietta Daily Journal & Neighbor Newspapers
Bobby Cox
Retired Manager, Atlanta Braves
2014 Baseball Hall of Fame Inductee
2011
Ray Anderson
(1935-2011)
Chairman, Interface Inc.
David Ratcliffe
Former CEO/Chairman/President, Southern Co.
Franklin Skinner
Former CEO/Chairman, BellSouth Telecommunications
2010
Dr. Joseph Lowery
Minister, Civil Rights Leader
Bill Shipp
Journalist, Political Columnist
2009
Spurgeon Richardson
Former President/CEO, Atlanta Convention & Visitors Bureau
2008
Hank Aaron
Baseball Legend
Founder/Owner, 755 Restaurant Corp.
Mack Mattingly
Former U.S. Senator
Former Assistant Secretary General (NATO)
Former U.S. Ambassador (Seychelles)
Carl Patton
Former President, Georgia State University
Herman J. Russell
(1930-2014)
Chairman/Founder, H.J. Russell & Co.
2007
A.D. "Pete" Correll
Former Chairman/CEO, Georgia-Pacific Corp.
Bernie Marcus
Co-founder, The Home Depot
Philanthropist
William S. Morris III
Chairman/CEO, Morris Communications Co.
2006
James Blanchard
Retired Board Chairman/CEO, Synovus Financial Corp.
Zell Miller
Senior Strategic Advisor, McKenna Long & Aldridge LLP
Former Governor
Former U.S. Senator
Betty Siegel
Former President, Kennesaw State University
2005
Tom Cousins
Former Board Chairman, Cousins Properties Inc.
Vince Dooley
Athletic Director Emeritus, University of Georgia
2004
Tommy Irvin
(1929-2017)
Georgia Commissioner of Agriculture
Manuel Maloof
(1924-2004)
Longtime DeKalb County CEO and Commissioner
Sam Massell
President, Buckhead Coalition
Former Mayor, City of Atlanta

J. Mack Robinson
(1923-2014)
Businessman and Philanthropist
Ted Turner
Founder, CNN, TNT and TBS
Environmentalist and Philanthropist
2003
Griffin Bell
(1918-2009)
U.S. Attorney General
U.S. Circuit Court Judge
S. Truett Cathy
(1921-2014)
Founder, Chick-fil-A
Philanthropist
Jimmy Carter
Nobel Peace Prize Winner
Former U.S. President
Rosalynn Carter
Former First Lady
Mental Health Advocate
Thomas B. Murphy
(1924-2007)
Longtime Speaker,
Georgia House of Representatives
Sam Nunn
Former U.S. Senator
National Defense Authority

John C. Portman Jr.
Architect, Developer and Entrepreneur
Carl Sanders
(1925-2014)
Governor (1963-1967), Attorney
Dr. Louis Sullivan
Founding Dean, Morehouse School of Medicine
Former U.S. Secretary of Health and Human Services
Andrew Young
Former Mayor, City of Atlanta
Former U.S. Ambassador to the United Nations
Civic Leader