Macon re-imagines public space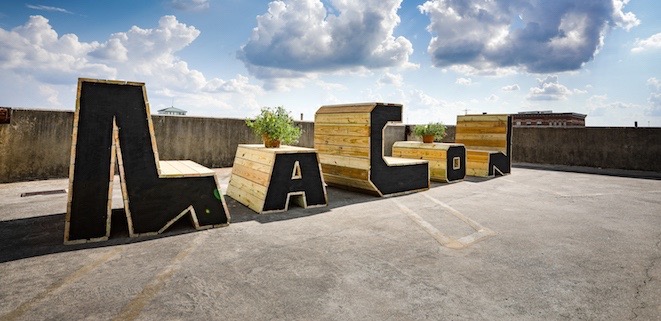 For 24 hours, Knight Cities Challenge grant recipient Cole Porter, a junior at Mercer, and NewTown Macon recently transformed the top level of an underutilized parking garage into a temporary park with free activities appealing to a variety of ages and interests. The Garage PARKlet featured live music, yoga, interactive art, games and an artisan's market.
The project, supported by local partnerships, is a winner of the 2017 Knight Cities Challenge, which is an initiative of the Knight Foundation to make the 26 cities where it invests, including Macon, more vibrant places to live, work and play.
Photos of the Garage PARKlet courtesy of Maryann Bates.