Georgia View: A Vote for Vogtle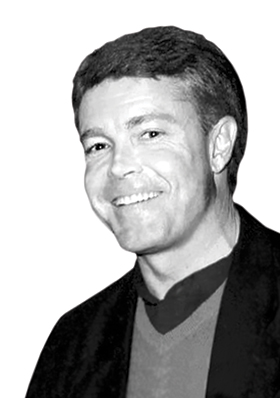 Here in Georgia, the big energy news lately has been Plant Vogtle, the nuclear plant in Burke County that's been undergoing expansion – and more than a few growing pains. As the time nears when the decision will be made by the Public Service Commission (PSC) about whether to continue the construction of Units 3 and 4 at Vogtle, let's take a look at the plant.
Plant Vogtle, which is majority-owned by Georgia Power and its corporate parent Southern Company, is named for Birmingham native and former Southern Company CEO Alvin Vogtle, who was a World War II pilot and a prisoner of war in several German prison camps. He made five escape attempts, making it to Switzerland during his final attempt in 1945. His story was the basis for Steve McQueen's character in the movie The Great Escape.
Plant Vogtle's nuclear Units 1 and 2 began operating in 1987 and 1989. Georgia Power has been a responsible steward, delivering emission-free, low-cost, nuclear-generated kilowatts to Georgia homes and businesses for more than three decades.
Fast-forward to the early 2000s, when Southern Company secured multi-billion-dollar loan guarantees from the U.S. Department of Energy to lead the next-gen nuclear renaissance, including two new reactors at Plant Vogtle, Units 3 and 4. When work on the two began in 2009, the initial cost estimate was $14 billion with an estimated completion date of 2017.
Westinghouse Electric's new AP1000 nuclear reactors, being used for Units 3 and 4, take advantage of basic physics to make the reactors safer. That said, nuclear power plant construction is exacting, exhausting and expensive work that ultimately resulted in the bankruptcy of Westinghouse – a major bump in the nuclear road for Plant Vogtle.
Westinghouse is out, and Bechtel has been selected to complete construction of Vogtle. Work continues even while the fate of the whole project is in limbo, with Georgia Power spending roughly $50 million per month on the project.
In August, Georgia Power officially let the PSC know it would like to go forward with Vogtle. At that time, the projected cost of the new reactors had nearly doubled to $25 billion. The latest forecast for both reactors going online is now 2023.
Despite the significant cost increases and the additional delays, Georgia Power says completing the units is the best choice. The facility will add another reliable, clean, affordable energy solution to Georgia's mix for 60 to 80 years. And many – including the governor – agree. I'm also in favor of completing Vogtle reactors 3 and 4. The PSC has the final decision, however, and must make it by Feb. 6, 2018.
Critics say that with the cost of natural gas, wind and solar power decreasing as those options increase, there is no need for Vogtle's expansion – or for the additional costs that will likely be born by ratepayers.
October brought a critical milestone as Westinghouse parent company Toshiba made a debt payment of $300 million to Georgia Power. The payment is part of a $3.7-billion loan guarantee by Toshiba. Also in October, the federal Department of Energy announced that it would offer $3.7 billion in additional loan guarantees should the project continue.
Despite my strong support, an important question hangs over the decision: Who should pay for all the delays, extensions and new costs, and how much will ratepayers be on the hook for? Georgia Power receives a 6 percent rate of return on all of its recoverable expenses and invested assets, as allowed by state law and our PSC.
Perhaps Georgia Power, which volunteered for the Vogtle project, and its parent company should forgo its 6 percent return on everything above the original cost forecasts or on the second or third cost adjustment. A line should be drawn on how much more ratepayers should shoulder, versus the partnership that owns the project or Southern Company shareholders, who are very accustomed to receiving a steady dividend.
Forecasts are not being met, and this miss was BIG. There should be a price paid for billions in missed cost estimates and real costs passing through to system customers and ratepayers.
The corporate history of Southern Co. is a book called Big Bets, and pulling this one off successfully – while satisfying regulators, taxpayers and investment partners, and completing both reactors within the latest forecast – may require every play and maneuver in the very detailed and well-thought-out playbook. A little bit of luck from plant namesake and heroic escape artist Alvin Vogtle sure wouldn't hurt either.