From the Publisher: Changing the Game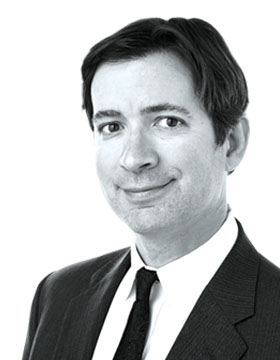 I was proud to be a part of the recent GeorgiaForward Forum, an annual event that seeks consensus across our varied state to resolve issues that are holding us back. The Forum is presented as part of GeorgiaForward's mission of engaging young professionals and leaders to discuss and develop innovative solutions.
I serve on the GeorgiaForward board and moderated the panel on Young Leadership in Rural Georgia. GeorgiaForward had dissolved the Forum several years ago to focus on its Young Gamechangers program, which engages young leaders statewide. I have personally experienced Leadership Georgia, the Regional Leadership Institute and Institute for Georgia Environmental Leadership, which are among many similar public-private or foundation-based training programs for emerging leaders.
I bring this up because reviving the GeorgiaForward Forum this year at Atlanta's Georgia World Congress Center reminded me of the youthful vibe I experienced with those other great programs. The Forum was attended by many Young Gamechangers as well as leaders with the voice of much experience, like Craig Lesser, managing partner of Pendleton Group, and Wendy Stewart, Atlanta market president for Bank of America.
Stewart gave a sobering account of the poverty plaguing not just Georgia, but Alabama, Tennessee, Florida and South Carolina, which have the worst high school graduation rates in the country. Georgia spends less than $10,000 per student versus $20,000 per prisoner, with rural districts receiving even less for their students since school spending is based on population, not need. Furthermore, she noted an enormous gap between our minimum wage and living wage. Minimum is $7.25 per hour, while a living wage in Georgia, the point at which no public assistance is needed is nearly $12.00 an hour for a single person.
While we all share these issues, in Georgia the rural poverty rate is 22.9 percent versus 15.9 percent in urban areas; the number of rural residents without high school diplomas is 20.7 percent versus 13.3 percent urban. According to one source, if the U.S. labor force had one more year of educational attainment, economic growth could rise from five to 15 percent. And since 2010, eight rural hospitals have closed. It's hard to attract businesses, good teachers or doctors to an area if their children cannot get a decent education or if their families don't have good medical resources.
Agriculture is the primary driver of Georgia's rural economy, and it has its own challenges attracting and keeping young people. On my panel, Dr. David Bridges, president of Abraham Baldwin Agricultural College, explained the pressure on young farmers to sell land to big agriculture – "if it's 600 acres, it becomes too expensive to farm," he said; also, "non-generational farmers are locked out."
Along with these challenges, rural Georgia has opportunities. Retooling agriculture for a new breed of farmer – geared more toward ancillary business than field work – could jumpstart regional economies, as Premium Peanut demonstrated recently by building its own shelling plant in Douglas. New companies and operations can piggyback on the modernization of agriculture in a style similar to logistics and health IT. Developing an Agricultural Research Triangle in Southwest Georgia is one good idea that emerged at the Forum.
Maybe it's time to reconsider the hub-spoke system that has been our state's modus operandi – attract a big company to a megasite and draw supporting industries around it to reinvigorate the region. Some rural regions might need alternate strategies. One Smithsonian magazine article posited a "Greenurbia" vision – a network of thriving small towns, much like what existed in the 19th century, anchored by smaller local merchants which, with the right infrastructure and incentives, could include tech startups.
But the best idea I heard all weekend was "more Young Gamechangers." If we want to retain and attract young people to our smaller cities, we need to engage more youth in the political process from an earlier age. They must learn both fiscal and civic responsibility and how they are connected.
The worsening divide between the educated and uneducated youth fuels their disengagement with politics. If we can be more inclusive in our incentives, maybe we can get them to vote, even run for local office. This is the game change we will truly need to move Georgia forward.