Grant encourages digital learners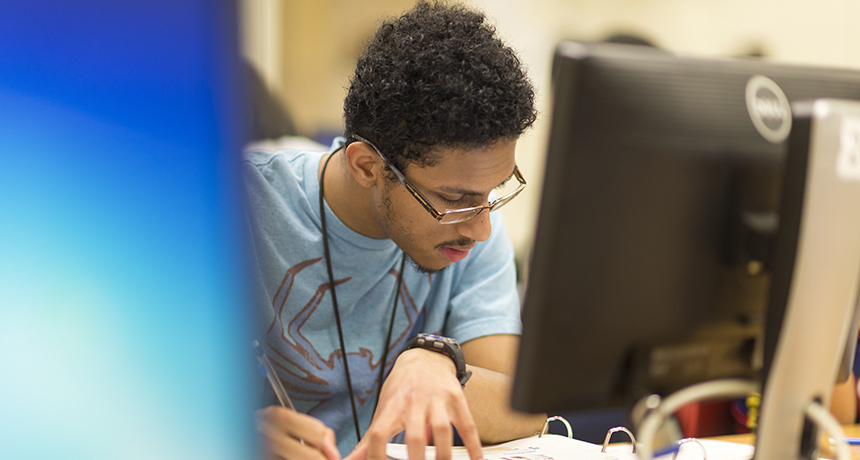 The Silicon Valley Community Foundation and technology leader Cisco recently teamed up to award Georgia State University (GSU) a $300,000 grant to encourage students, especially those from backgrounds under-represented in the industry, to pursue an education in technology.
GSU is one of the first recipients of the grant, which will fund a three-year Digital Learners to Leaders program bringing together high schools students to collaborate with those earning two- and four-year degrees. The program will inspire the students to create digital solutions to challenges facing Atlanta in education, business, government and nonprofit organizations. Program participants will learn through online activities, workshops, camps, internships, mobile makerspaces and an annual conference. The grant's long-term goals are to help meet the technology industry's demand for a digitally skilled workforce, shape new solutions and create jobs.
Photo of a technology student courtesy of GSU.