HOPE Career Grants expanded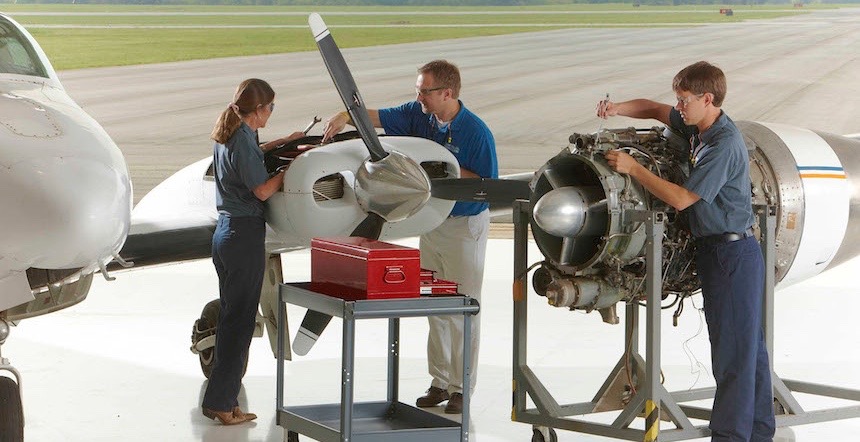 Beginning in January, students will have access to HOPE Career Grants in five additional programs that reflect the state's fastest growing industries. The grants will enable qualified students to receive free tuition in pursuit of diplomas or certificates in aviation, automotive, construction, electrical line work and logistics fields.
Previously, HOPE Career Grants provided free tuition for students in 12 other high-demand programs, including certified engineer assistant, commercial truck driving, computer programming, computer technology, diesel equipment technology, early childhood care and education, health sciences, industrial maintenance, movie production and set design, practical nursing, precision manufacturing and welding and joining technology.
The Georgia Student Finance Commission offers the HOPE Career Grants, along with other forms of financial assistance. The HOPE Grant differs from the state's much-heralded HOPE Scholarship in that the grant applies to diplomas and certificates only, whereas the scholarship applies to associate and bachelor's degrees. The HOPE Career Grant is available to students of any age and no specific high school grade point average (GPA) is required. They can attend college part time and must maintain a 2.0 GPA after enrolling.
Students attending schools within the Technical College System of Georgia have been the biggest beneficiaries of the HOPE Career Grant. During the 2017 academic year, 17,777 students received certificates or diplomas in the original 12 HOPE Career Grant-elegible programs.
Photo of aviation students at Georgia Northwestern Technical College provided by the Technical College System of Georgia.