Name that trail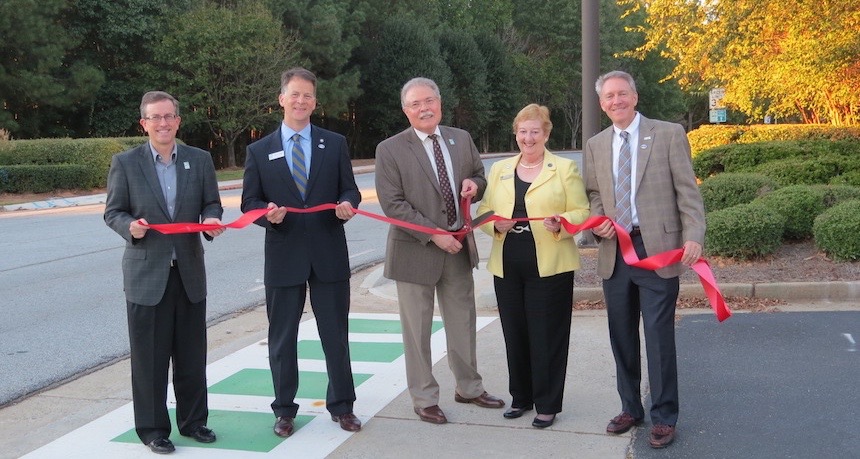 Representatives from the city of Peachtree Corners recently cut the ribbon signifying development has officially begun on an 11.5-mile multi-use trail system. The trail will link neighborhoods, the new town center, retail centers, restaurants and office parks, including Technology Park, providing access for walkers and cyclists.
The city is launching a contest to name and create a unique identity for the trail system. Residents and businesses are invited to submit ideas and the winning entry will receive a restaurant gift certificate along with bragging rights.
To enter:
Email name suggestions to info@peachtreecornersga.gov or send via U.S. mail to: City Hall, 147 Technology Parkway, Suite 200, Peachtree Corners, GA 30092.
Entries must be received or postmarked by Friday, Dec. 1, 2017.
Names must not be more than two words, excluding the word, "trail," and cannot be the name of a person, a name used by another trail or road, or vulgar in wording, meaning or suggestion.
Photo: From left, Peachtree Corners councilmembers Eric Christ (Post 2) and Alex Wright (Post 3), Mayor Mike Mason and councilmembers Lorri Christopher (Post 5) and Weare Gratwick (Post 6).
Ribbon cutting photo provided by Peachtree Corners.