Sports Desk: King of Hearts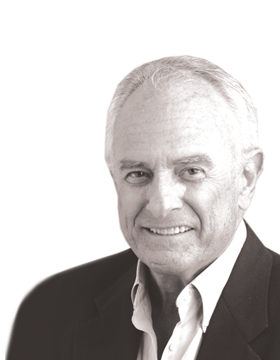 This is the time of year when college football teams are maneuvering to seize opportunity, to attain the ultimate glory that comes to only one team. The playoffs have brought that about, much to the pleasure of most fans and officials.
It is easy to embrace college football today – the game's action and drama, tailgating, marching band and fresh-faced cheerleaders – just like it has always been. Yet some are concerned that offensive firepower is threatening to render defense obsolete.
Seeing games with scores like 48-47, even 35-33, makes one wonder if the late Erskine Russell, the exalted assistant coach at the University of Georgia and hero for the ages at Georgia Southern, where he coached the team to three national championships from 1981 to 1989, would recognize the game we have begun to play.
There are stories of offensive linemen trumpeting the fast-paced, high-scoring game, which tires out the defense. "It is fun," they say, "to keep the defense on its heels." Certainly Erk would take issue with that notion.
To remember Erk Russell, as his legion of players and close friends do, you have to remember the man who happened to coach football for a living. He was a person of goodwill and humor, forever walking on the light side. He would have been a successful leader in any profession.
It would be hard to believe there has ever been a coach who related better with his players. One who was more beloved. One who gave more of himself.
Erk was keen on slogans, chief among them the essence of team building: "BIG TEAM, little me." He had T-shirts printed with that verbiage, and the players wore them proudly. He took that slogan to Georgia Southern, and you still hear it bandied about in Athens. His grandson "Rooster," the head coach at Bremen High School, uses the phrase to help motivate his teams today.
Erk enjoyed his time in Athens, but he wanted to become a head coach. He had a burning ambition to run his own program. A man's man, Erk was a devout beer aficionado. He referred to his favorite drink as "the nectar of the gods."
We were enjoying a beer one afternoon at the Rockwood Inn, a watering hole near the UGA campus, in early 1981 after Georgia's national championship season, when he looked up from a sip of his favorite brew and said, "You know, I could go find a good high school job and be happy."
That brought about an emotional jolt, but I came to appreciate what he was saying. Coaching is coaching no matter the level. No coach ever enjoyed pure coaching more than Erk, who found a way to get the most out of every kid on the team. In his high school annual, he wrote that his ambition was to "succeed Mr. DeYampert." J. W. DeYampert was his high school coach.
Consider what he accomplished at Georgia Southern. Always spicing up conversations with a resonating quip, Erk said that when he was recruited to Statesboro, "I took the athletic director to dinner and he stayed at my house," instead of vice-versa, reflecting how bare the cupboard was with the Eagles. When Erk showed up for the press conference to announce his hiring, Georgia Southern had to go out and buy a football for a prop.
He immediately set about with that wide smile of his, selling the Eagle program. Erk got hand-me-down and leftover equipment from a variety of sources (much of it from Howard Beavers, the equipment manager at UGA). The community in Statesboro pitched in. Somebody gave him a lawnmower, another some lumber for upgrading the locker room, and many would walk up to him at Snooky's Restaurant where he hung out and give him cash.
Talk about lifting a program up by its bootstraps. Erk literally made something out of nothing. In the end, however, his memory is clouded by a circumstance that fires the ire of his countless players and loyal friends.
With all his championship success in the short seven years he was a head coach, he only won 83 games. To be elected to the College Football Hall of Fame you must win 100 games. That is a hard and fast policy. "All his players are upset about that," says Frank Ros, captain of the 1980 Georgia national championship team.
My take is that Erk will always be beloved and that he rests in peace knowing he remains No. 1 in the hearts of those who knew him.
Mr. DeYampert, by the way, would be pleased.