From the Publisher: Greater Needs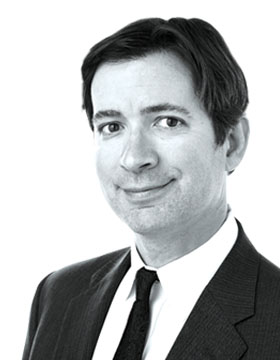 November is a good month for giving thanks while remembering the needs of others. Sharing is one of the positive lessons I take away from most Thanksgiving memories, and it's important to keep the needs of the greater community in mind as we celebrate with our own feasts.
While homelessness in general continues to decrease in Georgia, the number of homeless children remains an enormous problem. The number of children in foster care has grown from 8,361 in 2014 to about 13,000 this year. These numbers don't include undocumented or transient children – those in between homelessness and residential uncertainty.
During this same time, the number of foster parents has decreased. Even though the Georgia Department of Family and Children's Services (DFCS) has increased staff and daily allowances for children's needs and is working to place children closer to their families and communities, the foster care need remains great.
I serve on the Board of Trustees of the United Methodist Children's Home (UMCH), which for more than 175 years has been located on a large campus just south of Decatur. UMCH houses and provides continual care for children removed from their parents and is one of the top-rated foster care agencies in Georgia. UMCH also helps families at risk for homelessness by giving them a safe place to stay along with counseling and other services. For youth ages 18-21, UMCH provides foster care and the skills they will need to succeed on their own, including education and work training.
As a volunteer, I've seen children and families benefit from the pastoral experience afforded by the 77-acre UMCH. However, I've also heard that while the campus may have been bucolic, it was too isolated from residents' home communities. (UMCH serves a 40-county region.)
This year UMCH sold the property to the city of Decatur and relocated a few miles away in Clarkson. The decision to sell was not an easy one, even though UMCH no longer used most of the land. What ultimately motivated the sale was Georgia's foster family need. The proceeds will be used to increase UMCH's ability to expand foster services for more than 240 children and adults daily to 300 initially, and eventually to 500. However, the money received from the sale doesn't diminish the need for private donations.
UMCH has invested a lot of research into improving its housing and programs in Clarkston and into new areas of service that should enable it to be more nimble in placing families, teens and children. In addition to the goal of doubling the number of people it serves, UMCH will continue to train prospective foster care families and volunteers, provide services for foster families and youth and offer its regular flea market sales and the annual Children's Christmas Celebration with Santa, all of which have resonated well beyond the campus grounds for years.
I will miss having UMCH in Decatur. Though some may consider the move overdue, the campus was a nice amenity to a neighborhood that includes the Columbia Theological Seminary across the street. UMCH has retained a portion of the grounds, including the chapel, and worked closely with the city of Decatur to make sure surrounding neighborhoods aren't adversely impacted by the move.
Change is always difficult, but I wouldn't be surprised if similar institutions consider selling properties or reallocating assets to address the homeless crisis, which affects the entire state. Change also needs to take place on the policy level, and I hope we see more cooperation among government leaders so that foster care reform is finally realized in 2018.
There are other models that are finding success in addressing homelessness as well. For example, while UMCH campus life may be a great way to transition children and adults out of homelessness, some programs focus on the housing-first model.
The housing-first approach offers homeless individuals and families permanent affordable housing as quickly as possible and subsequently provides the connections and community-based support needed to avoid a return to homelessness. Atlanta's Unsheltered No More initiative, developed by Mayor Kasim Reed's office as a catalyst to spur community involvement, embodies housing first. Since 2012, it has helped to house approximately 1,000 chronically homeless people – mainly veterans.
As we give thanks for what we have this month, I hope we can keep in mind those who have not. They – and the organizations trying to help them – need our support more than ever.