Savannah Film Festival celebrates 20th anniversary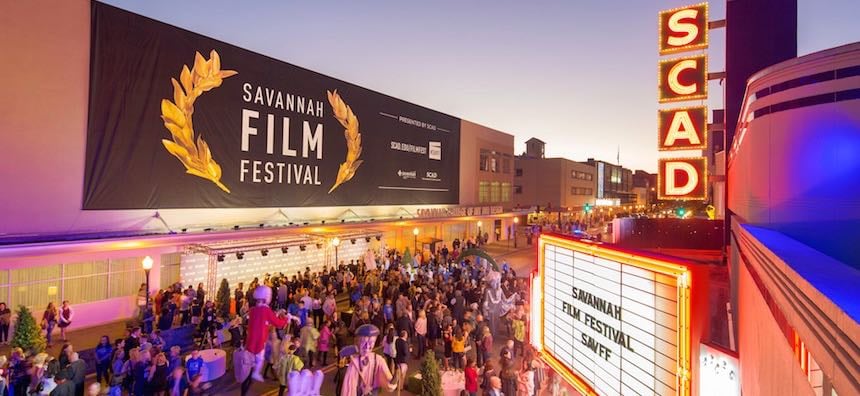 2017 marks the 20th anniversary of the Savannah College of Art and Design's (SCAD) annual film festival, which features works from award-winning professionals and student filmmakers. More than 50,000 people are expected to attend the eight-day event, which runs from Oct. 28 through Nov. 4 at various Savannah locations.
The 2017 lineup includes 131 films, including 33 narrative films, 16 documentaries and 82 shorts, some of which are likely to be honored in the upcoming awards season. In addition, celebrity guests will include writer/director Aaron Sorkin and actors John Boyega, Salma Hayek Pinault, Holly Hunter, Robert Pattinson and Patrick Stewart. The event is the nation's largest university-run film festival.
Photo courtesy of Savannah College of Art and Design.