Mercer Music at Capricorn receives grant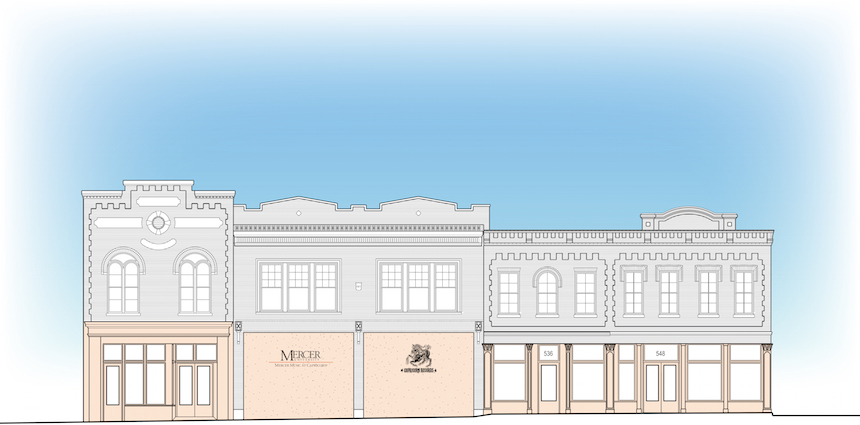 The John S. and James L. Knight Foundation awarded a $50,000 grant for development of an interpretive plan for Macon's Mercer Music at Capricorn, where The Allman Brothers Band and other southern rock bands recorded. The plan for the two-story interpretive area will map out exhibits, historic artifacts and digital resources that tell the story of Capricorn and its impact on the city as well as on American music. A website will link to the digital components and a musical archive will allow fans to upload their own related stories, photos and videos. Macon-based archivist and curator Jared Wright will develop the interpretive plan. Previously, he was an archivist for the Otis Redding Foundation, The Allman Brothers Band Museum at the Big House (in downtown Macon) and the Atlanta History Center.
The interpretive area will complement the restoration and repurposing of the recording studios building by Mercer University's Mercer Music at Capricorn. Included will be a music incubator for aspiring musicians featuring 13 rehearsal areas, renovated recording studios and conference rooms for arts organizations like Macon Pops and the Macon Film Festival. A space for small concerts and educational programs through Mercer's Townsend School of Music will also be available. The building, which used to be on the Georgia Trust for Historic Preservation's Ten Most Endangered Structures, was purchased by Sierra Development and donated to the university last year. The company is currently building a $30-million mixed-use development in the same block called the Lofts at Capricorn.
For more about the influence of Southern rock on music from around the world, check out Georgia Trend Publisher Ben Young's column "Georgia Music: Making its Mark."
Rendering of Capricorn Recording Studios provided by Mercer University.