Georgia View: Hooray for Hollywood South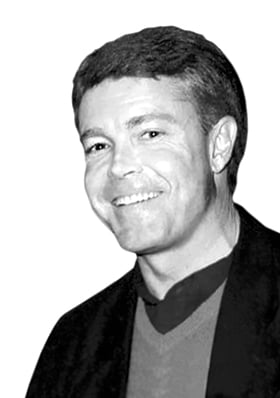 With apologies to friends in Hollywood, Fla., "Hollywood" is a place (Los Angeles), a mind-set (creativity, artistry, La La Land) and an industry (nearing America's largest single export).
And according to no less an industry authority than FilmL.A. Inc., the Peach State is now the No. 1 filming location in the world. The governor's office says the film industry generated $9.5 billion in economic impact during fiscal year 2017 in Georgia, including $2.7 billion in direct spending. That is an increase of more than 25 percent over the prior fiscal year and a nearly 33 percent hike in direct spending compared to the prior year.
During the past calendar year, there were 320 film and television productions completed across Georgia, ranging from the Golden Globes-nominated Stranger Things to Marvel Studios Spiderman-Homecoming. With stats like that, the phrase Hollywood South takes on a whole new meaning.
And though many a Georgian is still likely to mock the Left Coast and the politics of the entertainment industry, actors, producers and directors alike are praising Georgia, the realities of Southern hospitality and the rarity of communities routinely excited about becoming a location production site. Even jobs you might not expect are growing in this right-to-work state.
Georgia's film industry union is IATSE Local 479, which has been gaining roughly 200 new dues-paying members per quarter. With 4,000 members, it is now the fourth-largest studio mechanic local in the country.
But the primary difference between previous film spurts (Deliverance in the early 1970s, In the Heat of Night in the late '80s through mid-'90s or Midnight in the Garden of Good and Evil in 1997) is that the industry is putting down roots, building studios and developing a skilled workforce. According to the Motion Picture Association of America, there are 28,656 Georgians now employed in film and television production with 12,518 more working in a production-related field.
The original underlying Georgia Film Tax Credit law went on the books in 2005, and it was expanded in 2008. In 2017, Gov. Nathan Deal signed two bills extending the credits to the post-production and video gaming industries. The state estimates that nearly $1 billion in tax revenues have been abated by the program, with billions in direct and indirect economic impact and thousands of full- and part-time artists and craftsmen employed.
Thanks to the tax credits, the costs of an entire film production can be reduced by up to 20 percent with Georgia income tax credits, with an additional 10 percent credit for including a Georgia Peach logo in the film credits. Since many production companies don't call Georgia home and have little tax consequence here, those film credits may be sold for 60-95 cents on the dollar to wealthy Georgians with significant tax liabilities or bundled and sold as a tax shelter to larger groups of smaller taxpayers.
If you are producing a $100-million blockbuster movie in Georgia, during the production year, even prior to the film's opening, you can slap on the peach logo and reap a harvest of as much as nearly 30 percent of your hard dollar investment back. Not a bad return.
And the industry is drawing not only big names with big ideas and bigger games, like Tyler Perry (studios in Fayetteville and Fort McPherson) or Dan Cathy (Pinewood Atlanta Studios, now on 700 acres and the second-largest film studio in the country), but one-time production tenants are now becoming longtime owners. AMC, the cable channel that produces the longtime TV series The Walking Dead, just purchased Riverwood Studios in Senoia where the show is filmed. Now entering its 8th season, TWD may not have much life left, but AMC is here to stay.
Few industries are growing at such a rapid clip in the state's diverse economy, and virtually none bring a like amount of fame, acclaim and typically non-polluting enterprises, with comparatively minimal drain on area natural resources. Most any way you slice it, the bang for these boom microphones and production cranes have a much quicker payback on investment, and this explosion is among the many reasons that Georgia tax coffers are also experiencing some glowing returns.
That's entertainment! Or at the very least, a smile and cheer of Hooray for Hollywood.