From the Publisher: Georgia Music: Making its Mark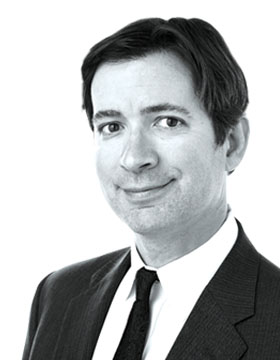 It's been a few months since Gregg Allman passed away at his home near Savannah, but I can't seem to shake him off my mind. Perhaps it's the songs – Dreams or Whipping Post – sticking in my head, but I see the lasting influence he and his brother Duane had. It seems so vast, it's hard to put into words.
There's another Georgian who helped set the stage for the success of The Allman Brothers Band and other Southern Rock bands of their ilk: Gram Parsons. Considered a cult figure by many, Parsons is best remembered through his collaborations with Emmylou Harris. He died very young in 1973, but he had an outsized impact on rock history that continues today.
Parsons, a Waycross native who left town at age 12, joined The Byrds, a California band that struck gold with a folk-rock sound that electrified a genre formerly associated with acoustic guitars. Stylistically restless, The Byrds turned to electrified country with Parsons, pioneering a new country-rock sound that dominated the charts through bands like The Eagles for many years.
Later Parsons befriended Keith Richards of The Rolling Stones. While there is no proof that Parsons co-wrote Wild Horses or any of the Exile On Main St. album, the tilt toward funky country certainly reinvigorated The Stones in the '70s. The Georgia influence would continue later with keyboardist and Georgia tree farmer Chuck Leavell, who joined The Stones in 1982 and remains in the band.
Gram and Gregg would even overlap a little, auditioning for the band Poco. Meanwhile, the Allmans were working their own magic on classic rock before Duane's death in 1971. While the brothers were originally from Nashville, Tenn., the band came together in Macon, where their legacy continues at The Allman Brothers Band Big House Museum. At Macon's Rose Hill Cemetery, the brothers now lay side by side.
Duane did session work on hits by Wilson Pickett (also of Macon) and Aretha Franklin, but he may be best known for his searing pyrotechnics on the Eric Clapton song Layla, performed by Derek and the Dominoes. On the wonderful Allman Brothers songs, he and Dicky Betts crafted spectacular guitar harmonies behind Gregg's lead vocals and soulful Hammond organ fingering.
Both Clapton and Richards clearly fell under a sort of Georgia spell, resulting in some of the best work of their careers.
The spell continues through the influence of Leavell, who also worked with George Harrison and Clapton. (The Georgia-Beatles connection was established early on, through their tours with Georgians Little Richard from Macon and Tommy Roe from Atlanta.)
All this great music, the result of so much tragedy, loss and personal turmoil, remains worth revisiting. The early Allmans' catalogue has a timeless, once-in-a-lifetime quality, while The Stones' catalogue during and after Parsons' friendship with Richards is staggeringly powerful compared to their earlier records. It's a comfort to hear that in today's world, with a diffuse country-pop sound ruling the charts, this music still resonates.
After Duane's passing, Gregg Allman went on to solo success (Midnight Rider) and even a duet album with his then-wife Cher. However, he returned to his roots with a powerful new version of The Allman Brothers Band, which helped ignite the jam-band music scene that dominated our state in the '90s with fellow Georgians Widespread Panic and the late Col. Bruce Hampton.
Gregg helped save Atlanta's Fox Theatre in the '70s through a benefit concert, and the label that birthed his band's first recordings, Capricorn, remains an economic force for Macon. In 2000, he moved to a house near Richmond Hill, where he passed away in May at age 69. Among those attending his funeral were Jimmy and Rosalynn Carter, whom he supported with a number of concerts during Carter's presidential bid.
The Georgia sound remains so original and stylistically unique that its history and associations reverberate through classic rock, jam bands and country music to this day. Farewell Gregg, what a mark you made on this world.