Athens|Clarke County: Brewing a Destination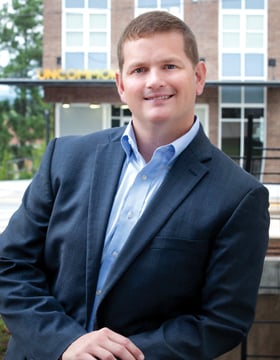 Even when the students are gone for the summer, there's nothing sleepy about downtown Athens. The area is buzzing with plans and construction, including two new hotels, student apartments and more tech-based business offices.
But perhaps the biggest happening this fall is something this college town knows well: beer. Thanks to new state legislation allowing breweries to sell directly to consumers, the craft beer industry is booming in Athens-Clarke County, with three existing breweries in the midst of expansion projects and several more slated to open soon.
Creature Comforts, with a brewery in Downtown Athens, has a second location coming online at the Southern Mill development just north of town. The producer of the popular Tropicalia and other craft beer will move its 4,000-square-foot corporate offices and 36,000-square-foot brewery to the new location – a $10.5-million expansion that will add about 25 jobs over the next five years. The mill produced blue jeans as recently as the 1990s but has decades of history, something the company wants to preserve and honor.
"We expect this will kick off a larger development that will have a really cool residential component for the creative class – artist-style living," says Ryan Moore, director of the Athens-Clarke County Economic Development Department. "It's a redevelopment of a cool asset that has been here for 100 years."
More retail in the area is expected as well, says Moore. "It will be the catalyst for the redevelopment of a lot of property. It's really going to change this entire area."
Developer Russ Crump of Millworks Holdings confirms more retail and restaurants are planned, all to coincide with 105 residential units he's building after the Creature Comforts site is finished.
"If you look at downtown it's student oriented, which it should be," says Crump, who believes the new project will attract a different age group of residents. Many older homes and buildings in the area are "being quietly purchased by developers," he notes, "This [Creature Comforts brewery] really is the lynchpin to develop the entire area."
Creature Comforts CEO Chris Herron says the company will be producing its full range of beer at the new site and reducing the amount of beer made at the downtown location by 90 percent. "It will make [the downtown location] a more manageable facility – we can rethink that space," he says.
Most importantly for beer lovers, the new, larger location will allow the company to produce about twice as much Tropicalia, its most popular brew, says Herron, who looks to be producing 25,000 barrels of the fruit-tinged beer alone by 2018. (The brewery has been making a total of 28,000 barrels a year.)
Other brewery business in Athens includes the opening of Akademia Brewing's brewery and pub off Atlanta Highway. Terrapin (recently purchased by MillerCoors' craft beer division) and Southern Brewing Co. are also expanding – Southern Brewing with a new stage for live music at its site on Collins Industrial Boulevard.
---
Getting a Room
With award-winning restaurants, concerts, conferences and, of course, UGA football games, the hospitality business continues to grow in Athens. "The hotel industry is enjoying a great high now," says Chuck Jones, director of the Athens Convention and Visitors Bureau (ACVB).
Expected to generate an additional $1.6 million a year in local tax revenue, approximately $90 million has been brought to town with new hotel projects (about 600 rooms in all). The Hyatt Place, connected to downtown's Classic Center, will begin welcoming guests this December to 190 rooms and a 10th-floor rooftop bar, making the location even more enticing for business and social guests.
A Homewood Suites owned and operated by McNeill Hotel Co. (owners of Hampton Inn Athens on West Broad Street) with 130 rooms is expected to open soon at The Mark, the mixed-use student housing development on the eastern edge of downtown. Additionally, the Best Western Downtown is expanding, and a seven-story SpringHill Suites hotel is under construction on Hull Street.
Visitors to Athens brought in $281 million in spending and 2,660 jobs in 2015 according to the Georgia Department of Economic Development and added $19.04 million in state and local tax revenues.
Southern hospitality may be in Athens' blood, but the ACVB wants even more tourism. Teams from the Georgia Department of Economic Development and city government have been examining the area's assets and potential. A follow-up later this year will advise local business owners on the best ways to leverage these resources and bring even more people to Athens.
---
Taking a Walk
"Our downtown is becoming more and more tech-oriented and increasingly a professional services-oriented destination for people who work during the day," says Moore, pointing to businesses like Ireland-based tech support company VoxPro, which moved into offices downtown at Press Place in 2016. With about 70 employees, the firm is on track toward their hiring goal of 500, recently partnering on projects with Doppler Labs, an Athens-based company that develops wearable tech, and logistics company Shippo.
"Athens is our second U.S. location and offers a great work environment," says Ashlea Harris, U.S. operations manager at VoxPro, who adds that many employees live in the downtown area.
It's impossible to visit downtown Athens and not see or hear talk about The Mark, Landmark Properties latest student housing project that opened this fall. To say the 300-unit property has all the bells and whistles is an understatement: from rooftop infinity pools, racquetball and basketball courts, and Starbucks, the high-rise is full of amenities and convenience. The Mark also includes 82,000 square feet of commercial space as well as corporate headquarters for about 130 Athens-based Landmark employees.
Landmark's President and CEO Wes Rogers was named the 2017 Ernst & Young Entrepreneur of the Year for the Southeast in the real estate and construction category. The Mark is the latest in a long line of student housing projects Rogers and Landmark have built around the country, including such Athens projects as The Standard and The Retreat.
Mayor Nancy Denson agrees that Landmark has been a perfect fit for downtown Athens.
"Today's students don't want the old dorms," she says. While UGA students are required to live on campus their first year, they often seek off-campus housing after that.
The increase in downtown student housing has caused a shift in the real estate workings of Athens, says former restaurant owner and investor/landlord Jeff Weinberg. "As the population living off-campus moves into downtown, that leaves what used to be student housing around town empty," he notes. While property owners can continue to rent older properties in non-downtown neighborhoods, "it's creating a situation where it's very difficult to buy a property to convert it to a rental."
This hasn't affected housing prices in desirable neighborhoods, he says, with the good economy, small-town feel and good schools in Athens driving sales. "Houses don't sit on the market more than a week. It's a total seller's market," he says.
Business owner and resident of the Five Points Village area Lisa Ellis agrees. "Five Points is on fire right now," she says, pointing to new restaurants like Donna Chang's and well-known gathering spots like the Avid Bookshop as part of the area's allure.
Ellis, who lives in a historic home that partly serves as a furnishings shop and interior design studio, loves the walkability of the area. "The growth has been very good – layered, community-building economic growth," she says.
Not everyone wants to walk, however, so bike trails are also springing up. For Mayor Denson the issue is personal: one of her daughters is a former Olympics-caliber bicyclist, and one of her grandsons competes internationally. Her committee came up with the Athens in Motion Plan, which includes an interactive wiki map that will help officials in building future paths.
"It was important that we incorporated pedestrian usage as well," Denson says. An upcoming Transportation Special Purpose Local Option Sales Tax (T-SPLOST) referendum will, if passed, help fund more paths and the Firefly Trail, an old railroad bed that's being converted into a 39-mile multi-use bike trail.
---
Looking to the Future
The economic pulse of the town and region has long been university-oriented – last year UGA brought $5.25 billion to the state. And town and gown continue to look for ways to work together.
"The city of Athens and the University of Georgia are inextricably linked – the success of one is contingent upon the success of the other," says University of Georgia President Jere W. Morehead.
One of the most successful partnerships has been between the Clarke County School District and Experience UGA, which aims to bring every county Pre-K to 12th-grade student to campus every year to participate in hands-on, curricular-based learning activities. The program fosters interest in the pursuit of higher education among Clarke County students with the goal that every student will come to view a post-secondary degree as an attainable option for their future.
"For decades, the University of Georgia and Athens-Clarke County have partnered on a series of successful initiatives that have touched the lives of our neighbors, from elementary school students to successful business leaders, while enhancing the educational experience of our UGA students," Morehead says. "The university continues to work with Athens-Clarke County on new initiatives that will deepen our relationship with our neighbors."
Those programs, which often include business leaders and other adults, are part of the reason an older demographic is making its way to Athens.
A report compiled earlier this year by Envision Athens, a group of business owners, nonprofit leaders and city officials, shows the population of 122,604 growing to 130,000 by 2030 at the current rate. And while half the population is still under 26, older adults are choosing to retire or relocate in the Athens area, with a 38 percent growth in people age 65 and over since 2000 – more than 3,000 new residents.
"We've been hearing what a great retirement place Athens is," says Jones. "On any given day nobody should ever be bored – there's so many great things to do."
Having the university and all its culture, amenities and sports is certainly the biggest draw, but excellent healthcare facilities are key as well. Both Piedmont Athens Regional Medical Center and St. Mary's Hospital are award-winning and nationally recognized for high-quality services.
"If there's a 'call for action' in Athens, it would be for more 'active adult' communities downtown, Moore says. "It's certainly a big component of economic development, and it is a component that's missing. … We are very unique in that we are a small town geographically, but we have all these amenities that go along with a walkable, interesting, vibrant downtown – right next to one of the biggest research universities in the U.S."
Certainly being close the university has its perks, says Ellis, whose design work has included projects for UGA's School of Law and two of Athens chef Hugh Acheson's restaurants. "I can hear the roar of a football game and the band practicing at night. It's about the best thing ever."
---
LOCAL FLAVOR
A Better Business Story
How do you sell a creative community to a national and even worldwide audience? One way is to harness the members of that creative culture to tell each others' stories and develop a marketable brand, unfiltered by fancy PR agencies and institutions.
"Athens needed a better business story," says Davis Knox, founder of Athensmade, a nonprofit formed to spread the word about Athens' creative commodities, from art, teaching and technology to local food, beer and furniture – all made in and around Athens.
Knox, who runs the food business Fire and Flavor with his wife Gena, a cookbook author, recognized the power of place: the mixture of academia, arts and Southern charisma that makes Athens-Clarke County unique. The next step was coming up with a label that would brand goods and services from this special community: hence Athensmade.
Athensmade was incorporated in March as a nonprofit. A partnership with the Athens-Clarke County Economic Development Department provides matching funds for two years and authorized Athensmade to serve as the local business ambassador for the department's business development and retention efforts.
The group has eight business leaders, including Chris Herron of Creature Comforts Brewery, Ashlea Harris of VoxPro, and Matt and Shayna Hobbs, owners of the woodworking company Sons of Sawdust, who serve as ambassadors – sharing the stories of their success through social media and on the Athensmade website. These pros also act as mentors by encouraging and helping to publicize young entrepreneurs in Athens. For example, on the website you can find well-known chef/restaurant owner Hugh Acheson interviewing 13-year-old Beau Shell, who started an ice cream stand called Lil' Ice Cream Dude.
"There are two things that does for any business that's based here," says Knox. "It gives them an authenticity, and it gives them a way to connect. That's how any brand grows, an awareness piece and a talent piece."
And the Athensmade word is getting out. Lemuel "Life" LaRoche, executive director of the youth development organization Chess and Community, instructor in UGA's School of Social Work and Athensmade ambassador, took his Classic City Knights chess team students all the way to Kutaber, Ethiopia, this past summer for a tournament, tourism and collaborative service projects. Not only was it a great opportunity for the chess team, it was a chance to spread the word of Athensmade across the globe.
"When people hear 'Athens,' the first thing they think of is UGA football, R.E.M. or the music scene," says LaRoche, "But there are so many cool aspects to Athens that don't hit the national radar. Let's amplify the brands; let's identify what we want the world to see." – Amy Bonesteel