Open Streets Macon returns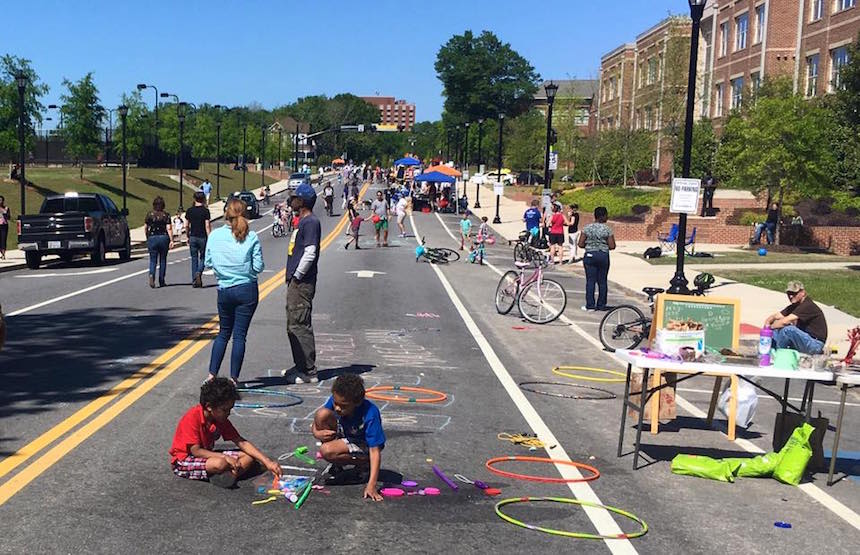 On Sunday, October 1, a 1.5-mile stretch of city streets will be closed to motorized traffic as Open Streets Macon returns. From 2 p.m. to 6 p.m., this car-free celebration will become a free playground for people of all ages to gather to walk, bike, play and re-think how public streets are used.
Open Streets programs like Macon's are part of a movement to encourage people to be more active and to experience their city streets in a whole new way. Bike Walk Macon is the event organizer, with support from a number of community organizations.
Photo courtesy of Open Streets Macon.