Children's garden coming to fruition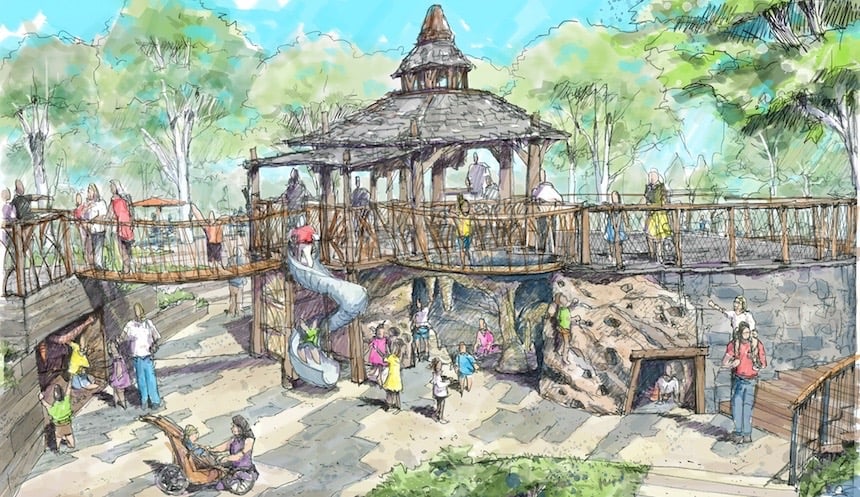 The first dirt was recently turned for construction to begin on the Alice H. Richards Children's Garden at the State Botanical Garden of Georgia, located at the University of Georgia in Athens. When completed in early 2019, the 2.5-acre handicap-accessible garden will have a variety of fun and educational opportunities for teachers and students from across the state. These include a treehouse, a canopy walk among the trees, hands-on garden plots, edible landscapes, a bog garden and pond, creature habitats and an underground zone. An amphitheater in the woods already exists, having been completed in 2015.
UGA and the garden's board of advisors raised nearly $5 million to fund the construction, including a $1 million gift from the family of Alice H. Richards, a former charter member of the State Botanical Garden board and a devoted supporter. Before her death in 2007, Richards envisioned a garden where children could experience nature's beauty in their own space and learn to appreciate and care for the environment. The Children's Garden will complement the mission of environmental stewardship carried out on the 313-acre preserve set aside by UGA in 1968 for the State Botanical Garden.
Rendering of the Children's Garden provided by the University of Georgia.