GeorgiaForward – Changing the conversation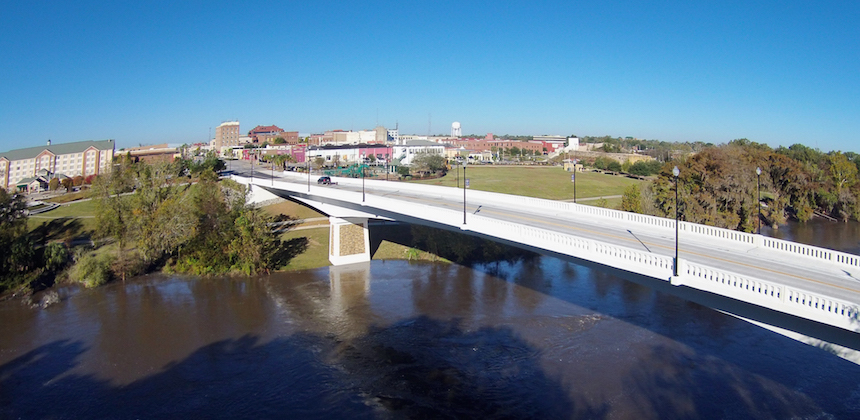 Many of the challenges communities across Georgia face can't be solved by one person – or even one entity. They need a cross-sector of leaders from government, academia, civic organizations, business and more to provide input, consider options and get the ball rolling on the hard work of improving Georgians' lives. That's the mission of GeorgiaForward, a nonprofit that brings people together in statewide conversations and partnerships.
Join the conversation at this year's GeorgiaForward Forum, Sept. 28 and 29 at Atlanta's World Congress Center. The focus this year is on how Georgia can reach its full potential across the state – from mountains to the ports. Learn more about or register for the Forum here.
The Forum is just one of the ways GeorgiaForward facilitates problem solving. The organization also oversees the Young Gamechangers program, which attracts innovative thinkers between the ages of 24 and 40 to tackle challenges in select communities.
Congratulations to Albany and Dougherty County for being chosen as the host site for the spring 2018 class of GeorgiaForward's Young Gamechangers. The spring class will begin working with Albany and Dougherty County community organizations in January and will present recommended solutions to identified issues in June.
Previously, the communities of Americus/Sumter County, Dublin/Laurens County, Douglasville/Douglas County, Augusta, LaGrange/Troup County and Milledgeville/Baldwin County benefited from Young Gamechangers recommendations.
Young professionals from across the state who have a passion for community improvement are encouraged to apply online for the spring 2018 class. Applications must be received by Oct. 6, 2017.
Todd Stone photographed Albany's new Broad Avenue bridge.