From the Publisher: Education Intervention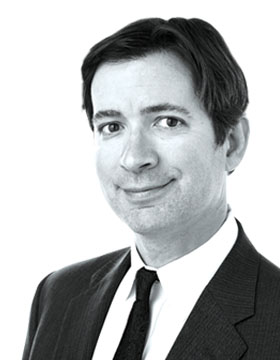 It's that time of year again – back to school. These days I get to relive my memories of first-day anticipation and nervousness through my own son. I remember bringing my favorite toy with me one year to boost my confidence.
It is a testament to the quality of my Dalton (and later Savannah) teachers that I was actually excited about going back. After all, I've never been a morning person and rather enjoyed the lack of routine in my bucolic summer days. Mostly I suppose I missed my friends, but I also looked forward to seeing new and familiar teachers, too.
Now, it seems the news is full of dismal stats about education in Georgia, however, I am encouraged by the work of a new, powerful group of education interventionists in Metro Atlanta. Learn4Life is a collaborative effort among local communities, businesses, school systems and nonprofits to use common goals and shared benchmarks to improve education outcomes.
Learn4Life executive committee members include the Atlanta Regional Commission, the Community Foundation for Greater Atlanta and United Way, as well as the Metro Atlanta Chamber of Commerce. It promises to help children at every level with data-driven solutions to specific challenges.
The five-county core region targeted by the group has 600,000 K-12 students and includes Cobb, Fulton, Gwinnett, DeKalb and Clayton counties. Its goals include increases in kindergarten readiness, third-grade reading and eighth-grade math proficiency, high school graduation rates and post-secondary enrollment and attainment.
In other words, every child gets a degree, certification or credential and can find work as an adult. Simple, right? Well …
According to the Learning4Life report, only 20 percent of Metro Atlantans 4 years old and younger attend high-quality childcare centers, as measured by new standards implemented on the state level. High-quality care centers include public Pre-K programs and those that received one to three stars from the state's Department of Early Care and Learning (DECAL), a voluntary program just three years old.
While this is a new program, it reveals a dire shortage of quality early learning, with only 44,000 slots available for a population of 219,000 children. Highly rated centers are also missing from some of the deepest clusters of poverty around the metro – notably in Cobb, Gwinnett and Fulton counties.
Third-grade reading levels reveal a big disparity between rich and poor students, with economically disadvantaged students at a 40 percent deficiency; the same gap exists for eighth-grade math. Interestingly, the gap isn't as severe in reading for students with limited English (20 percent), but it is for eighth-grade math (30 percent), and the high school graduation rate for students with limited English is 30 percent lower.
Lack of education has been shown to predict bad health, earlier mortality, teen childbearing, bad marital outcomes, homelessness and crime. And new studies show that by 2025, more than 60 percent of jobs will require some type of education beyond high school. The future of Georgia's business success depends on our ability to create and harness our workforce.
In December, Georgia Trend will look at ways communities and businesses are helping schools to address these lost students. There are innovative collaborations from organizations such as Communities In Schools and Share Our Strength's No Kid Hungry addressing some of the social issues that also contribute to their problems.
Learn4Life highlights as an example of successful programming a collaboration between Lake Forest Elementary in Sandy Springs and Family Health Systems of Georgia to create a Health Center. The result has been a boost in daily attendance and an uptick in the number of Pre-K students reading at grade level.
Other schools have used science, technology, engineering, arts and mathematics (STEAM) certification, career academy-type programs, a focus on advanced placement courses and partnerships with higher education to boost achievement in these areas. Literacy In Action has also been a great support.
The Learn4Life report establishes a baseline to work from and shares successful strategies to get education numbers where they need to be – 100 percent. Kudos to Ann Cramer of Coxe Curry Associates, Learn4Life Executive Director Ken Zeff and others who have spearheaded this bold initiative. Through their efforts, more of our children will be equipped to meet the demands of Georgia's future workforce.