Business Casual: Backward and Forward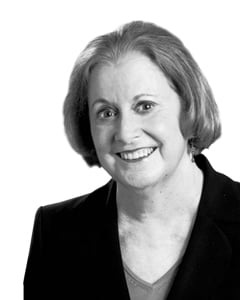 Now that we've had our fill of complaining about the long, rainy summer – which makes a nice change from complaining about the long, dry summers of years past – we can look ahead to the prospect of fall and the pleasures of lower power bills, pumpkin carving, school carnivals, SEC football, leaf-raking, an Atlanta mayoral election and too many early Christmas decorations.
But first, a backward glance at some of the summer's best and worst.
In the best column, I'd have to start with tomatoes. This was a standout year. I had a ready supply of the super-flavorful and vine-ripened variety, thanks to a Tomato Connection I cannot reveal under threat of having my supply cut off. There was one glorious stretch of days when almost every breakfast was a tomato sandwich – juicy slices, fresh bread, mayo, pepper and salt.
Beyond that, there were some fine dinners with friends, fun family get-togethers, an outdoor concert, an art show, a little baseball, good mysteries to read, an herb garden that actually produced and the prospect of a late-summer trip to prepare for. And, to keep me on my toes, there were a couple of days spent with some very talented young journalists at the VOX Teen Communications summer program.
But lurking amid the summer pleasures were some disappointments and frustrations.
Way too much violence showed up this summer: A Louisiana congressman and others were shot at softball practice in Virginia; one person was killed and others seriously wounded in a hospital shooting in the Bronx; then, days later, in the same area, an NYPD officer was murdered as she sat in a police vehicle.
Here in Georgia, two corrections officers in Putnam County were killed by prisoners being transported from one facility to another. A mother in Loganville stabbed and killed her husband and four children and sent a fifth child to the hospital; in Atlanta, a 10-year-old died when another child accidentally shot him while they were playing with a gun. In Auburn, a man shot and killed a neighbor whose dog he believed was fouling his yard.
Less deadly, but still troubling, were the tweet storms instigated by the leader of the free world who surely, surely must have more important things to do (like worrying about North Korea, maybe) than to insult TV show hosts (Joe Scarborough and Mika Brzezinski) and post silly wrestling memes targeting his current least favorite news organization (CNN) while claiming falsely that the network's ratings were dropping.
On July 1, Georgia's campus carry law went into effect, allowing licensed gun owners to take their weapons – with some exceptions – to public colleges and universities. I have a hard time imagining how the cause of education will be furthered by having more firearms around – as opposed to, say, more faculty members or enhanced lab facilities. Frankly, the idea scares me. It's not like there is a shortage of places where Georgians could already carry guns.
That same July day was NOT, as it could have been, the day on which a law aimed at modernizing Georgia's adoption laws took effect. Sadly, the legislation got mired in fights over whether adoption agencies could refuse to place children with same-sex parents.
Of course the fight over healthcare that raged in Washington early in the summer heated things up, as the Senate's Republican leadership pushed a plan that would decimate Medicaid and leave 22 million Americans without insurance.
The rancorous tone in D.C. fuels an increasing loss of civility and a growing disregard for anything resembling serious discussion or a search for common ground that goes way beyond partisan politics and seeps into everyday life.
Why does every online news story or Facebook post – Chris Christie on the beach, for example – have to elicit such spite? The man deserves criticism for his appropriation of a public beach for his own use, but maybe not for his size. Is it not possible to disagree or disapprove without going for the jugular every time?
Meanwhile, there is fall to look ahead to – it always seems to me the most hopeful season, a time when good things are possible. This year, it may take more than a round of bobbing for apples or UGA's having a shot at the SEC East championship; but I am not giving up hope. Yet.