Tiny houses are big – and getting bigger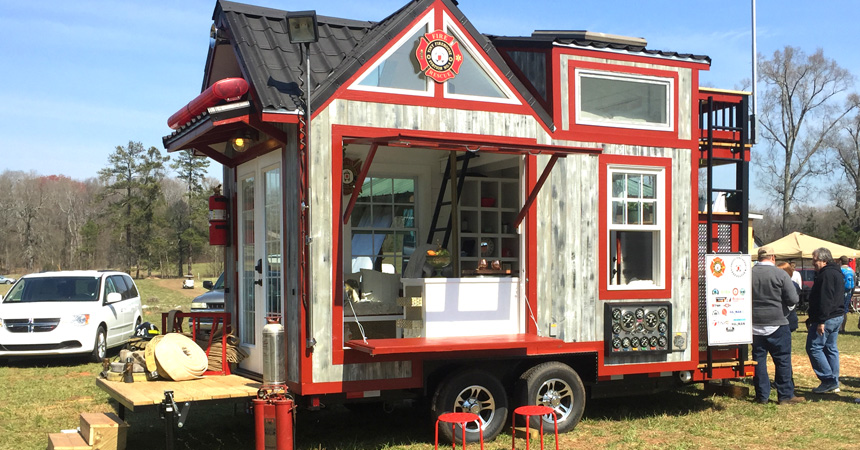 Tiny houses, with their promise of less stuff, a smaller environmental footprint and the freedom from both a mortgage and house cleaning, have enchanted people across the country. As interest in them grows, organizations and folks in Georgia are pushing to have zoning laws changed in order to support building more (and smaller) homes.
Listen to what Tiny House Atlanta Founder and Executive Director Will Johnston has to say about the movement in Georgia.
Interested learning more about the tiny house movement? These Georgia resources can help:
For a look at the fun side of tiny-house living, watch Eatonton tiny-house residents and United Tiny House founders John and Fin Kernohan on the DIY Network show Tiny House, Big Living on Thursday, Aug. 24 (and other dates as well) at 9 p.m., Georgia time. Get a dog's perspective on tiny house living from the Kernohan's wonder dog, Brownie, who has his own blog.
"I want to make micro-structures legal, a viable legal option for Georgia and the nation," says Johnston. "We should not be told we can't build that. We should be encouraged to help develop and strengthen our community by utilizing space differently. If we can give people the ability to live closer to where they feel they can thrive at a more attainable price point, I say let's do it."
Photos of the Kernohan's and their firehouse tiny home that will be featured on Tiny House, Big Living courtesy of the Kernohans. 
Photo of Will Johnston courtesy of daemonpictures.com
Photo of Will Johnston and Kwanza Hall courtesy of Atlanta City Hall