Georgia View: All Aboard the Brain Train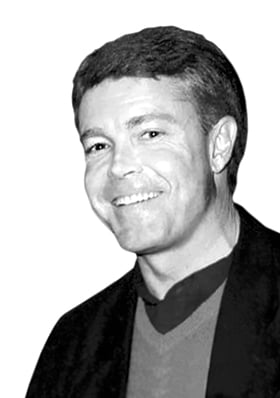 Atlanta was born as a rail switching yard and end point, and commerce sprung in most every direction from that Terminus. With Atlanta's grand Terminal and Union stations both long gone, it's clear the heyday of rail travel has been over for decades. But is that about to change?
A new Amtrak station to service Metro Atlanta has been under discussion for The Assembly development adjacent to the intersection of I-85 and I-285. This new rail stop would provide a direct link to Doravillle's MARTA station, offering easy access to folks headed from Gainesville, for example, to Hartsfield-Jackson Atlanta International Airport.
And while passenger rail is not about to replace commuting in car-centric Atlanta, it still offers another lifeline of commerce and connectivity to hundreds of smaller communities around the state, as well as Georgia's other population centers in Albany, Athens, Augusta, Columbus, Macon, Savannah and the coast.
The state of Georgia is also in the midst of long-term lease negotiations with CSX Railroad for a state-owned rail line that connects Atlanta to Chattanooga via Cobb County – the current lease expires in December 2019. This route is among the most profitable in the large CSX commercial freight portfolio. It's also one that could be a viable passenger line, the Cobb County Board of Commissioners argued in an appeal to the state this past spring, if the state maintained control of it.
Strong rail connections and partnerships with both CSX and Norfolk Southern continue Georgia's solid economic development positioning going forward, with direct access to the port of Savannah by both of these rail giants. However the state's leadership should use this lease negotiation to leverage access and reasonable rates for commuter rail along other existing CSX lines, such as the proposed "Brain Train" running from Atlanta's Five Points to Athens.
Neighboring states are much further down the track with restoring passenger rail service between major cities. SunRail in Florida connects 12 commuter stations in metro Orlando, the North Carolina Railroad connects Charlotte to Raleigh/Durham and the Carolina coast via 317 miles of track, and the Music City Star in Nashville offers six suburban stops along 32 miles of track. If Georgia had opted in on the Brain Train back in 2008 during the last set of CSX negotiations, passenger service might have already been expanded further east to Augusta. Who knows how long we would have to wait if it's passed up once again?
The Brain Train was championed by many during the prior decade and would connect the Atlanta University Center, Georgia State, Georgia Tech, Agnes Scott, Emory University, Mercer's north Atlanta campus, Georgia Gwinnett and the University of Georgia. Small depots and stations already exist along the line at Emory as well as in Tucker, Norcross, Lawrenceville and Athens.
CSX has nearly 27,000 miles of track across Georgia. Norfolk Southern is a close second, and there are smaller short lines and hundreds of miles of abandoned, existing rail lines connecting most every population center in the state. Light rail is cheaper to construct from scratch, but this right of way has already been cleared and purchased and the rail lines are in place. Rolling stock would not be difficult to assemble, as the state operated (via lease) the New Georgia Railroad excursion train, which traveled between Stone Mountain and Athens from 1986 to the late 1990s, and the Georgia Regional Transportation Authority (GRTA) could manage the lines.
Although new "high-speed" rail corridors may remain an impractical pipe dream, commuter rail along existing rail beds is an affordable and practical fast-track option to expanding transportation and transit options across the state.
Younger people increasingly are delaying purchase of automobiles or even securing their drivers licenses. Savvy developers are already ahead of this curve, with a significant number of large-scale multi-use projects called transit-oriented developments springing up adjacent to MARTA rail stations. The same is true in other major cities like Boston, Chicago, New York and San Francisco, where these types of properties are fetching rents 80 percent higher than those without access to transit.
Our state leadership should be negotiating with an eye toward making our college and university campuses – and communities throughout the state – even more accessible to future populations increasingly enticed by transit options that leave the car behind. This seems like a no brainer. All aboard?